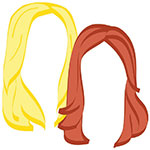 T-G-I-A-F, amiright?
It's another one-favorite-post only sort of NTR, and really? You may have to get used to it for awhile. Are we ok with this?
The wino's gram forwaded this along, and we recommend it both as today's read AND for the pictures.
25 Things You Wouldn't Believe About These Countries
xo!
the romantic & the wino