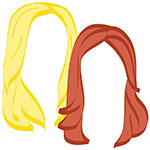 Normally, we're on team "check out the view" but we may need to switch to "jump on the bed in our bathing suits." Looks more fun. What's the First Thing You Do When You Check into a Hotel Room?
Making a mental note of these. Food poisoning in Egypt was more than enough for the romantic & hubs. Top Places Around The World You Do Not Want To Get Sick
Honey badger don't care. Confronting the Ethics of Zoos at Tanganyika Wildlife Park in Wichita
Hadn't heard of the Nomading Film Festival until this year! Officially on our "someday" list. Nomading Film Festival
The Grand Canal
xo!
the romantic & the wino