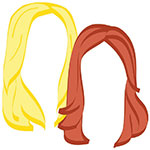 G'day travelers! The wino is still relaxing on the beach in Avalon, and the romantic is locked in the concrete nightmare that is NYC, running around like a madwoman today. So when we traded texts this am about Sark in the Channel Islands, we both slipped into our usual pattern of wanderlust. The beach is the perfect place to daydream, afterall, and who doesn't enjoy escaping their desk for a few minutes to think about far off places?
Channel Islands: holidays on Jersey, Guernsey, Alderney and Sark
Pardon us while we mentally island hop for the rest of the day.
xo!
the romantic & the wino