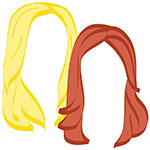 Well hello & happy, happy day! Today's lovely lil edition NTR is exploring Asheville adventures, delivery you with an alcohol-infused panini recipe (say whaaaa?), and suggesting a few hotel tours that won't make you wish you stayed in bed and ordered room service!
JK on that last one. There is literally nothing that could ever make us wish that. We will always want room service in bed. No matter what. #onbrand.
Wait, but guys. Should we go to Asheville now that we're more adventuresome?! Who knows?! Asheville – How to Burn It Off
Oh, but apparently if you do this at home by yourself, you have a problem. Just kidding, we haven't done this at home. Mainly because we've never thought of it before. Alcohol-Infused Panini Make Sandwich History
The romantic & hubs stayed at Finca Rosa Blanca when they went to Costa Rica (more to come!) and can fully recommend the coffee plantation tour! And the romantic doesn't even really love coffee! 8 hotel tours to make your stay more interesting
 The wino is officially back in the Philly area. You will be happy to know that she is fully embracing her new spot in her old city:

Catching the sunset in Manayunk.
xo!
the romantic & the wino