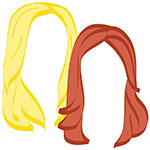 It took all of our will power not to devote this entire week's content to our excitement over Switzerland, buuuut we contained ourselves. Here's some non-Swiss related fun:
How you doin'? Infographic: How People Learn English
Ohh getting, in Lola's own words, "the juice, the scoop, the dirt, the scuttlebutt" on TBEX: the good, the bad and the ugly
The wino had a chance to visit the Cliffs of Moher during her year living in Ireland, and she can personally attest to its beauty AND its frightening height. One Slip and You Are Gone- Cliffs of Moher, Ireland
Like, duh, who didn't? Who Knew Russia Was So Cool?
Celebrating our upcoming travel plans! Sorry, had to mention Switzerland at least once more.
xo!
the romantic & the wino