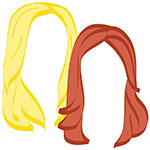 Blech, Mondays. Give us our weekend back!
20 cities in 30 days. Bravo. A Short Summary of our 8,000km long InterRail Trip
This sounds oddly refreshing. The Middle of Nowhere is Where I Want to Be
Someone else is going to Switzerland! Someone also had really cool bangs growing up… Serendipity and Skiing in Switzerland
Where we spent our Saturday, preparing for our upcoming Alpine adventure: Radegast Beer Hall
xo!
the romantic & the wino