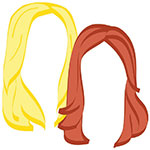 Ohh Monday, you sneaky, sneaky bitch.
Time for a break with some light travel reads, then?
Can we go on all of these even if it's not our honeymoon? Please and thank you. Alternative top honeymoon destinations
Remember when 2012 sounded sooo far away? Welp, now it's time to talk 2020, apparently. 3 bid cities submitting 2020 Olympic files to IOC
Salt Lake City surprises us (probs because of Sundance), but the rest seem pretty on par. Top American Destinations To Avoid In 2013
Count us in. 5 Vacations for a Francophile Other Than France
ICEBERG, RIGHT AHEAD! Yes, this link is included only so we can make a Titanic reference, but also the pics are RULL pretty. Icebergs and their Hidden Stories
We spent our Saturday on a tour of Brooklyn's finest beers with Urban Oyster!
More on this to come, but you can check out other weekend shenanigans if you follow us on Instagram (@_theromantic & @_thewino)
xo!
the romantic & the wino