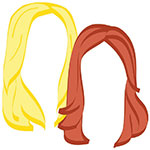 Happy Monday, travelers and happy President's Day, fellow Americans. Let's do this thang.
How silly. Two Couples Say "I Do" To Marriage On Singapore's First "Love Train"
Beaches in Vienna, you say? We must test them out for ourselves! Strandbar Herrmann – Vienna's Best Beach?
Soo, like, will you judge us if we admit that the movie Tangled made us want to see this festival even more? Yes? It's fine, we're judging ourselves. Yi Peng: The festival of lights in Chiang Mai, Thailand.
Hmm… even with this handy dandy survival guide, we're not sure how we feel about a night intentionally spent sleeping in 22-32F temperatures. 5 survival secrets for staying in an Ice Hotel
All those movie references and no mention of every scene at The Plaza in Home Alone 2?? Good-bye, Hotel Front Desk
This weekend included a trip to the famous Katz's Deli, which we are now declaring an NYC must.
Check out more from our weekends on  Instagram! @_theromantic & @_thewino
xo!
the romantic & the wino