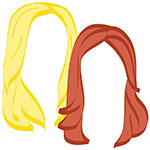 Apologies for all the technical trouble we've been having, friends! After a lot of back and forth with our host and a glass or three of wine, we're back and better than ever. Trust us when we say that we'd never purposefully withhold your daily roundup of our favorite travel reads from around the web. Enjoy!
Perhaps the romantic & the hubs will find this useful for their upcoming trip to Sydney! Or perhaps we just like looking at these pretty pictures. My Sydney Detour: Become a Sydney Local in a Day
A British manor haunted by an ape? Haven't seen that episode of Downton Abbey yet… Top 50 Most Haunted Places in Britain- 9
Our parents will very much appreciate the inclusion of this article in today's roundup. Do's and Don'ts for Safe Travel
An oldie, but CERTAINLY a goodie:
Happy #winewednesday to all!
xo!
the romantic & the wino