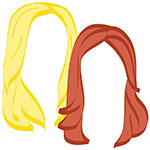 Hello, little travelers! Who's ready for another edition of NTR? Today we've got a Tuscan castello, some of the best brunch spots,  and a walking tour of Bern. Heart eyes ALLLLLLL over the place.
Let's do this thing!
Aw man, we love Italy too much, and we NEED to return to properly explore Tuscany. Words can't even describe how badly we'd like to be here right now. NO WORDS! Tuscany: Castello di Gabbiano
Oh em geee this is embarassing, but… we haven't tried ANY of these NYC spots! Do we need to go back ASAP? Or maybe we'll just make our own list! The Best Brunch Spots in NYC and San Francisco
Oh lil Bern, we love you so! This was our fave surprise of our grand tour of Switzerland last year, and we'd love to go back. A Walking Tour of Bern, Switzerland
We volunteer as tributes to visit every stop on the list! You know, to make sure Travel Channel knows what they're talking about.  Where to Travel in May

Is anyone besides the wino a little jealous of the romantic right now? / Bondi Beach, Australia
You can find more Lazy Travelers goodness on Instagram!
xo!
the romantic & the wino