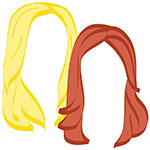 Hello, little travelers! If you live somewhere where NTR posts in the afternoon, then we hope your work day hasn't been TOO much of a drag. If you're reading this in the morning, then, um. Stay tuned for a round-up of prettiest villages and train-ride wine tasting to perk you up a bit?
Let's do this thing, nerds!
Uhhh, note to selves: go to all of these. But most importantly, research Vienna > Hallstatt ASAP. Should we add that to our list for this summer?! We should, right?? OMGGG there's just too much goodness here. 15 of the prettiest villages in Europe for travel snobs
Wait just a minute. Why on earth isn't New York pictured? OH, THAT'S RIGHT. BECAUSE IT'S STILL COLD HERE. Suh. Rude. 22 Breathtaking Signs of Spring from Around the World
Whaaaa! And no one called us!? Not that we want to get stuck on a broken down train, but like. We rarely say no to wine. Amtrak Wine Tasting Makes A Bad Situation Better On Broken-Down NYC To D.C. Train
Dear Baja, we could probably fall in love with you, too. Dear Baja, I Adore You

A little peek at the wino's stroll through Chelsea Market this weekend.
xo!
the romantic & the wino