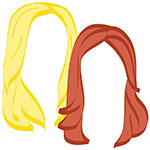 Well, well, well, good afternoon! Err, morning? Evening? Guess it all depends on where you are. EITHER WAY! No matter what time you're reading, it's time for our regularly scheduled round up of travel reads of the day. Ready for a look at making light your bud, some endangered historical sites in Europe, and a lil peek at Cape Town, South Africa?
WE ARE!
WELL, this is enlightening. Get it? See what we did there? No, ok, then. Anyway, the golden hour will henceforth be known as: "the only hour during which you may photograph us." We like to look our best, you know. How to Make Light Work for You
Well, this is depressing. Partially because we haven't seen any of them? Ooh, so maybe it should be motivating! Who's up for a European roadtrip to visit all of these babies? Europa Nostra Shortlists 14 Endangered Historical Sites In Europe (PHOTOS)
WE NEED TO GET TO SOUTH AFRICA. Like, yesterday. And #10, we like you most of all! Top 10 Things to Do in Cape Town, South Africa

FYI- this is a real-life photograph, not a dream sequence.
The romantic visits the Twelve Apostles in Adelaide, Australia.
For more photos of our travels, visit our Instagrams! the romantic & the wino
xo!
the romantic & the wino