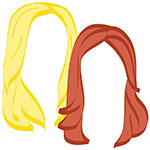 We approve that they chose Saks over Macy's. DOWN WITH MACY'S HERALD SQUARE. No but seriously, that store gives me anxiety. World's Best Shopping: Stores That Are Quintessentially Part Of A City
As two people who have never been on a cruise and couldn't really pinpoint why, we like Rick Steves's take on his first experience. So, Is Cruising Really Travel?
The Cotswolds keep popping up on things annnnd it's making it really impossible to function because we just want to be there SPEAKIN' AWL BRI-TISH-like. Where to go in November
IS THIS REAL AND WHEN CAN WE GO?!?!
The Four Seasons, Thailand
I realize there has been a lot of yelling in today's NTR, but it's just that sort of day. BIRTHDAY BIRTHDAY BIRTHDAY WINO WINO WINO!
xo,
the romantic & the wino