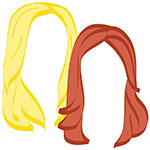 T Magazine Blog posted "The New New List" yesterday, and we're a little upset. Not by the list itself, but by how uncool and behind the times it makes us feel.
For one, gorillas are the new elephants? False. We'll never get behind that. Also, they're telling us Myanmar is the new Bhutan–and we just recently added Bhutan to our travel list!
We're going to give ourselves a little work break, stare at our photo of the day, and decide how we feel.
The New New List
xo,
the romantic & the wino