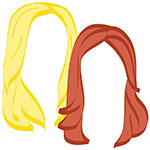 Happy Turkey Day, turkeys!
We're busy stuffing our faces with our second Thanksgiving meal of the season, but we haven't forgotten about you! Here's some reading pleasure for your post-turkey tryptophan haze.
Is it weird that sometimes the wino wants to quit her job and work as a history re-enactment character? Kind of? Back to the Home of the First Feast
We've got growlers on the brain, thanks to our new favorite beer spot, City Swiggers.  4 Simple Steps to Expert Beer Tasting
We were determined to make an African Safari our next big trip, but South America is becoming a serious contender. It's a Jungle Out There: Wildlife in the Pantanal
Aaaand Cuba too. 7 Reasons Why La Havana is Magic
We never get tired of Paul's photography! This also makes us seriously consider quitting our jobs and moving abroad. Common theme? Pembrokeshire- Hiking a Wonder of Wales
Aaand our Travel Photo of the Day:
Dead End Church, Scotland
To all our American readers, we hope you're having a great holiday! To all our non-American readers, please do not judge us for the amount of carbohydrates we consume on this day.
xo,
the romantic & the wino