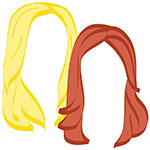 Happy Friday! We're The Wino is too poor to indulge in the Black Friday craziness, so our gift to you instead is the following travel links. Enjoy!
We couldn't pick just one of these photos for our travel photo of the day, so we're giving you all of them. 60 Breathtaking Fall Images
Not sure how we feel about this, but we have to trust the experts, right? Could a Paper Wine Bottle Design Really Work?
True story: both of us have rode camels through the desert at one point in our lives (though on separate continents.) Obsessed with this photo blog currently:
xo,
the romantic & the wino