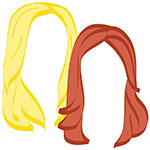 We rarely (never?) wake up for the sunrise, but these photos are pretty enticing. And now I'm trying to remember the last time I actually did see the sunrise. 40 Breathtaking Examples of Serene Sunrise Photography
Love #3!Thrilling and Amazing Travel Tips!
This video is super weird. What does English sound like to a foreigner?
These photos are a perfect representation of everything we love about Central Park right now. Central Park in the Fall
Shanghai is clearly a city from the future and not a real place that exists in 2011.
A view from The Bund of the Shanghai Skyline
Also: GUYS! One more alarm clock! Tomorrow is our Friday AND it's a half day AND it's the last day the wino can call herself a New Yorker. All this means… big night in the hubs/romantic/wino household. Gray's Papaya may or may not be on the table as a dinner option, that's how real this is.
xo!
the romantic & the wino