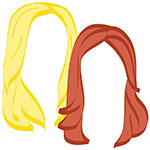 This is unexpectedly true! Lots of surprisingly good restaurants in Philly, and this is a good sneak peek at a few. Philadelphia is for Foodies
Keep an eye out for our own Sayulita recs, coming soon on Broke Girls Guide! Go Wave Riding in Sayulita, Mexico
This could also be called "8 Things You Definitely Did Not Know About the Isle of Man": 8 Things You Might Not Have Known About the Isle of Man
New Zealand is officially on the romantic & hubs's 2013 list. Water & Rocks, New Zealand
Today's photo of the day is by a photographer in need of some help! Aside from knowing he shot in Russia, he can't remember exactly where. Anyone know?
Can You Help Me? WHERE WAS THIS?!?! Russia.
Enjoy your weekends!! The romantic & hubs will be entertaining family tomorrow and the wino is continuing her packing attempts and officially leaving for Rockville! (Eee!!). Expect updates on both next week. Well, and on twitter if you can't get enough of us. And we know you probably can't.
xo!
the romantic & the wino