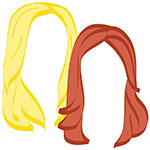 Hello muffins. Apologies for the light posting today–between the wino's move and the romantic's standard issues with all things Monday, it's been a rough day. But we would never leave you hanging!
We can always get behind food-focused trips. Eating My Way Through the Barbeque Capital of America: Kansas City
Whaaaat? None of these are in New York?? Color me shocked. The 15 Most Beautiful Subway Stops In The World
These pictures are so bright and colorful and happy! Southern Colombia in Photos
We really are excited for the holidays and snow and all those lovely things, but this photo makes it hard not to wish we were here instead:
Must-see: Ionian Islands, Greece
photo credit: Tripping.com
xo!
the romantic & the wino