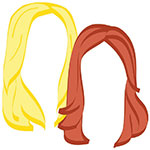 Hello, little travelers! It's the time of day where we all take a lil break from work to read what's happening in le news. Some of our faves? A peek at world travel budgets, a look at one of our hometown highlights, and most importantly? An ongoing debate on the world's sexiest accents. Hint: it's not American.
Let's hop to it!
Such a love/hate relationship with posts like this. Love how attainable it seems, hate how we're not doing it right this second. Round the World Travel Budgets Revealed: The Real Costs of 11 Real Trips
Adore Fonthill. If you're ever in Bucks County, we definitely recommend stopping by. Doylestown's Historic Fonthill Castle Is Offering Winter Wonderland Tours Throughout December
This post has convinced me to spend the rest of my afternoon researching. Balloons of Bhutan: A happiness project
Are any of these on your 2012 itinerary? We're talking Orlando in March! IN PICS: The 10 travel destinations to visit in 2012
Do you agree? Irish accent beats French as world's sexiest
Is anyone else in a funk from the weather this week? Rain, rain, rain, and now FREEZING.
Where shall we mentally escape to then, hmm? We're thinking somewhere south. Way, way, south.
xo!
the romantic & the wino