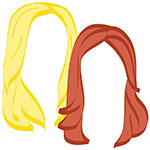 Only Tuesday, huh?
With the wino's current Christmas obsession, these pictures really hit the spot. Embracing Winter in Calgary
Round the world trip via train? Starting to sound good to us, thanks to this. World's Top 25 Trains
We constantly battle with this ourselves. Truth be told, we don't give a crap either. The Traveler vs. Tourist Debate and Why I Don't Give a Crap
Whale Watching in Antarctica? Where do we sign up? Whales, Wows, and Wonders
Uh-mazing. Pastmapper is Google Maps for Time Travelers
And in honor of the wino's current obsession with Christmas and Washington, DC:
xo!
the romantic & the wino