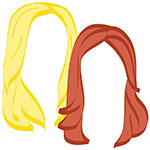 Happy day-after-Christmas, loves! Hope everyone's holiday was merry and bright, and you all gained as much weight as we did so we don't have to be the only ones feeling guilty. It's fine, we can make New Year's resolutions soon and fool ourselves into thinking next year will be different and we'll keep them.
Officially jealous. It doesn't help that Lauren takes some seriously gorgeous photos (and recognize any?): 2011: My Travels in Photos
Love this idea! Finally, there's something cool to do with all those travel photos
We'd really like to learn more about wine & champagne (meaning: more than "I like it" or "eh I'll drink it anyway"). Possible New Year's resolution? Sounds more fun than weight loss. Champagne: A Girl's Guide to Finding the Perfect Fit for Your Flute
Great ideas for any belated gifts you still need, or to jumpstart your list for next year (we will obviously accept an adopted monkey. …oh, do you not actually get the monkey?) Last Minute Christmas Present Ideas – Gifts That Give
UHHH places we wish we were right this second:
Plitvice, Croatia
xo!
the romantic & the wino