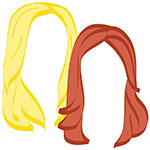 It's that time of the day- NTR time. That also means approximately one more hour until happy hour! To help pass the time until that glorious post-work drink, here are some of our favorite posts of the day:
The wino's boyfriend just got a new iphone, and all of these apps will be immediately downloaded. 5 Apps the Airlines Don't Want You to Use
We'll keep these in mind for the next time one of us is experiencing a quarter-life crisis (which, these days, is more often than not.) Transformational Travel: Three Life-Changing Vacations and Retreats
This post has us moving Marrakech up on our list of travel must-sees! Autumn Days at Djemaa el-Fna Square in Marrakech
Annnnd for our travel photo of the day:
Cape Buffalo, South Luangwa, Zambia
Happy Wine Wednesday, fellow travelers!
xo,
the romantic & the wino