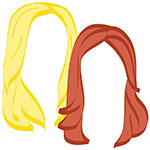 Ahhh, Monday. Today was a little too nutso for our tastes, but at least we had these to distract us, right?
Dream vacation. Dos and don'ts for sailing Turkey's Mediterranean coast
SOLD. When can we leave? No but really, this is a good read if you're on the fence about all-inclusives (*raises hands*) Fact or Fiction: The Truth about All-Inclusive Resorts
HOW DID WE NOT KNOW ABOUT THIS? Did they shield us from this knowledge so that we wouldn't hog the sunball? Brazilian "Sunball" Heats Up New York
We approve this sentiment. The Couple That Travels Together Stays Together
Check out all of these photos, but the romantic & hubs can attest that the Alabaster Mosque really was this amazing. Egypt – A photographic journey
The interior of the Alabaster Mosque is even more impressive.
xo!
the romantic & the wino