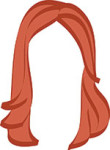 The theme for this week's #frifotos is: special moments. The wino & I went back and forth about our special travel moments, and though we have many (one in particular stands out for me), we thought we'd explore other people's special moments instead. The wino had it right when she reminded us that love is all around. Sometimes, very graphically.
During our first trip to Paris, hubs and I saw a SERIOUS special moment happening during our walk through Le Marais. So serious, that we had to take a photo (and tag this too-in-love couple as B & K on Facebook, le duh):
Has anyone tried this particular form of, um, picnicking? Is it comfortable? B & K enjoyed this siting of love so much that they hoped they would someday see similar love in bloom. And then! On their own trip to Barcelona, they were blessed:
And then again! In Paris:
They may be far off in the distance, but I can feel the love from here. Same couple? Perhaps.
It became a new mission to find awkward PDA around the globe. Though we haven't had luck in every country, we did spy this in a public garden in Brussels (but like also, same couple again!?):
Ahh, happy happy special moments. More importantly: HAPPY WEEKENDS TO ALL!
xo,
the romantic