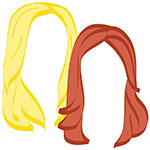 For girls that enjoy eating as much as we do, we surprisingly do not have many pictures of chocolate to share with you. While scouring our archives for something that fit, we remembered the wino went on a food tour of Philadelphia last winter! The first stop: Naked Chocolate Cafe. Aaaand bliss.
The wino learned how chocolate starts as this:
And ends up as this:
And at the end, she got to go home with this:
Happy Friday, our fellow chocolate lovers!
xo,
the romantic & the wino