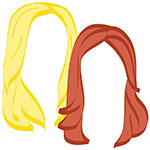 As the wino pointed out yesterday, there's no place like Ireland to celebrate St. Patrick's Day, and there's no place like the Irish countryside to fully understand why they call it the Emerald Isle.
In honor of today's FriFotos theme of "green" and tomorrow's St. Paddy's celebrations, we're offering up a countryside photo from Dingle.
Happy weekends, travelers!
xo!
the romantic & the wino