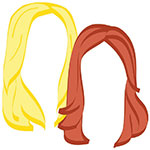 TGIF, Happy Friday, and a Happy Good Friday to those of you who celebrate!
Today's FriFotos theme is BALLS. No, we're not kidding and yes, we're waiting to see if the other FriFotos participants take this to where everyone else is thinking it will go. Lucky for you, we're keeping it clean around here, kids (and mom).
So, travel related balls, eh? I think this is all we got:
xo!
the romantic & the wino