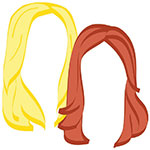 Happy Friday, friends! This means it's FriFotos day and the theme? Time/Clocks. When it comes down to it, is there really any other option? Musée d'Orsay wins this round!
But also, there are actually lots of other options because we've seen a lot of FriFotos submissions. EITHER WAY, our answer is always Paris. To every question.
Enjoy!
Happy weekends, all!
xo,
the romantic & the wino