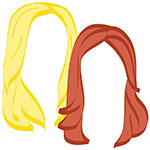 TGIF-F-F-F-F! Oh the relief.
This week's frifotos theme: Earth. At first we thought that we were really on trend with the romantic's park post earlier this week, but ummmm… turns out it's Earth Day this Sunday, so that's what all this nature talk was about. Luckily we make up for it with all our use of public transit, so our carbon footprint isn't as bad as this might imply.
As for our earthy frifotos, we recommend you pop over and re-check out the park post. Maybe even sit on a blanket and drink a bottle of wine out of a paper bag while you do it! (That's what everyone else does in the park, right?).
bon weekends!,
the romantic & the wino