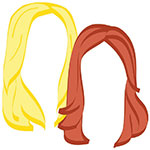 TGIF, travelers. TGIF indeed. We've had a whirlwind week, and it's pretty much felt like Friday since… oh, say, Tuesday? Needless to say, we're excited for the weekend.
Now a Friday tradition (we can call it that, right??), today's FriFotos theme is paradise. i.e. Pretty much all the romantic has been able to think about as the countdown to Mexico gets closer and closer.
This photo may be overused around here, but seriously? 14 more days:
Excellence Playa Mujeres
xo!
the romantic & the wino