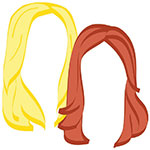 TGIF TGIF TGIF! We can't say it enough.
Today's FriFotos theme is oceans, and lucky for us, we're already pretty well acquainted with the sea this summer.
As you may recall, we both kicked off the season with Memorial Day weekend on the coast.
The wino was down at the Jersey Shore:
While the romantic spent her lazy days in Mexico.
Have the most perfect weekends, travelers!
xo!
the romantic & the wino