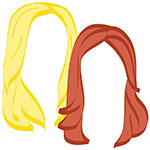 TGIF, travelers! T.G.I.F.
Today's FriFotos theme is "for sale," so we went with two images from the romantic & hubs's first trip to Italy. They took a daytrip from Nice to Ventimiglia, Italy for market day and were pretty much tempted immediately:
Also featured at the market? An overwhelming amount of silk flowers that looked oddly real. We're not really into silk flowers, but perhaps that's because the options at Michael's are ridiculously tacky compared to these?:
There wasn't much to see in Ventimiglia, but if you want to take your own daytrip to this sleepy little coastal village, we recommend taking the train there on a Friday so you don't miss the market!
xo,
the romantic & the wino