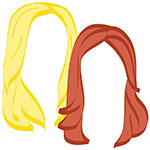 Happy Friday, happy almost New Year's Eve, happy happy happy!
Today's FriFotos theme? Old & New.
This one was a toughie (especially compared to last Friday), but we decided to go with one of our new favorite places in New York that exemplifies old & new perfectly: The Cloisters. As the wino explained here, the museum was built in 1938, but includes architectural elements that date back to Medieval Europe. So while 1938 may not be considered new in most cases, it definitely is in the case of the Cloisters.
Not to mention, there's another way to find old & new at the Cloisters: spending the day feeling like you've gone back in time makes the city skyline itself feel new. We recommend enjoying the view during a walk through Central Park right after the sun sets. With a group of friends. And mace. (And wine).
This is sounding more dangerous than it actually was, it was like 6 PM, we swear.
We'll leave you with this: our last link of 2011. It's not travel related, but we couldn't resist. Oh, and try not to swoon too hard, we dare you: What Are You Doing New Years Eve? by Zooey Deschanel and Joseph Gordon-Levitt
(Seriously, have you melted? We melted).
HAPPY NEW YEAR! Love and wine and travel for you all!
xo!
the romantic & the wino