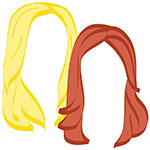 In our travels, we've been pretty lucky to frequent markets of all kinds. Partially because we love a good outdoor market, but also because today's FriFotos theme is…
Markets!
Bet you didn't see that coming! (Actually, if we're really betting, we bet you did. Or else you are stupid).
Anyway. While studying in Paris, the wino was a big fan of Marche Monge. In Switzerland, we couldn't wait to explore the Christmas markets at Montreux and Bern, and back when we worked on 21st & Broadway, we took the long way to work when nice days and the Union Square Farmer's Market coincided.
We could comb through these markets for hours if you let us, but the romantic found a market recently that trumps them all in terms of beauty…
Behold, the floating markets in Ha Long Bay: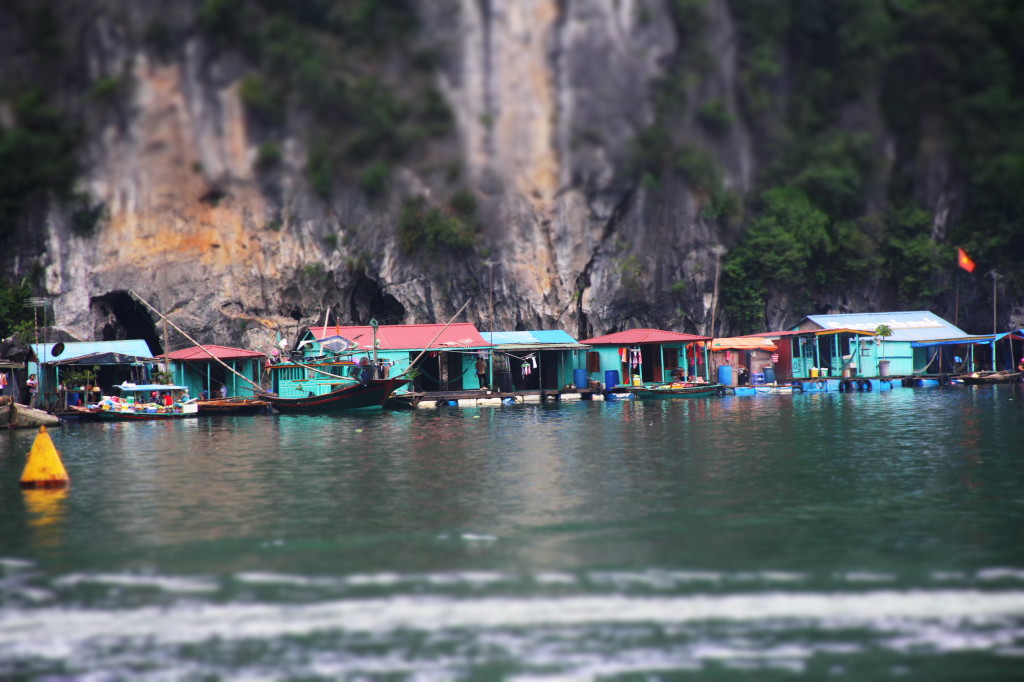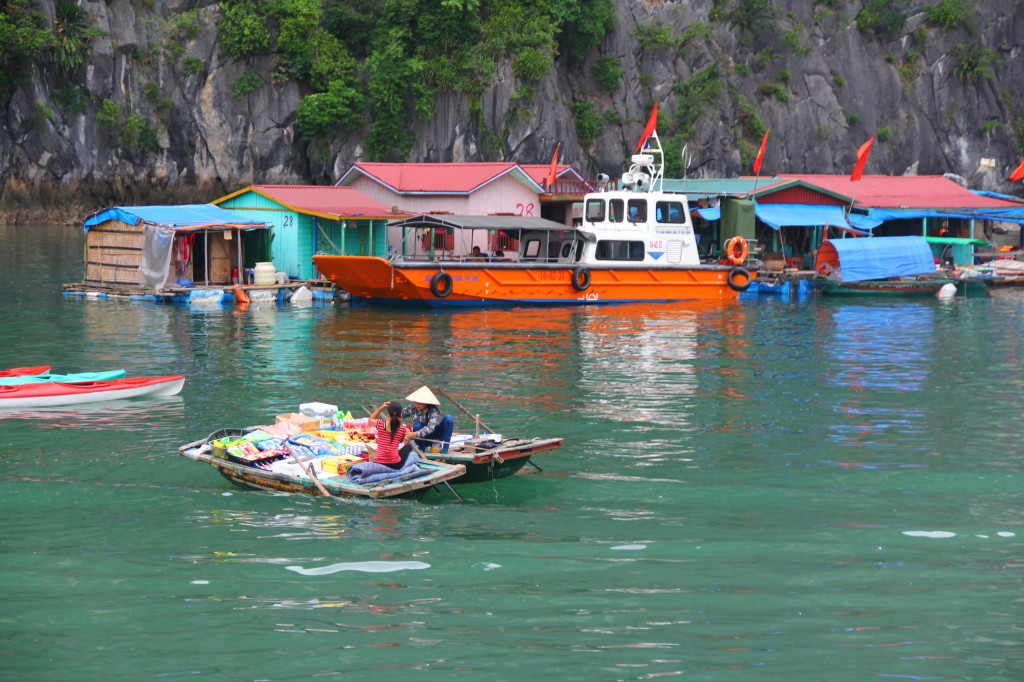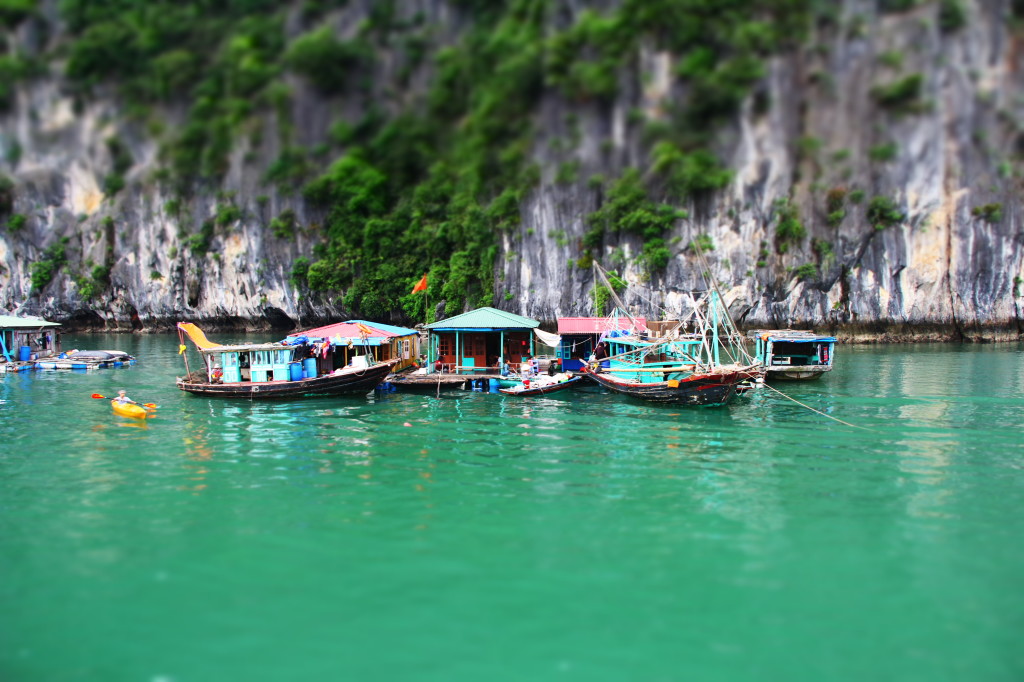 Perhaps not the most useful–the most accessible "stalls" offered sleeves of Oreos and questionable looking fruit–but there's no doubt that these brightly colored floating huts and their little boats take the cake in terms of charm.
xo!
the romantic & the wino