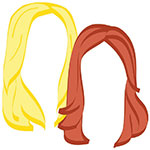 TGIF, travelers!
This Friday is bittersweet– bitter for the romantic, whose RTW is officially coming to an end tomorrow at 10:30 AM Iceland time, and sweet for the wino, is headed off to a weekend of fun and sun by the lake.
Naturally, the romantic has been reflecting upon her last five months of world travel, and among one of her most relaxing afternoons? An afternoon aboard a Hobbs of Henley yacht with Lola, Leah, and Mrs. O (and of course, the hubs).
For more boat-related adventures, follow us on Instagram!
The romantic is spending her Friday at the fisherman-friendly Icelandair Hotel Reykjavik Marina and the wino will be floating around Lake Wallenpaupack with friends starting tomorrow.
So basically, it's like FriFotos read our minds.
xo!
the romantic & the wino