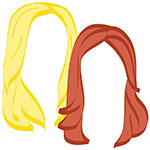 This week's frifotos theme is dogs, and of course we were prepared for this one. We take photos of dogs wherever we go!
No, but… it's true.
Meet Claus, the wino's truest love. They met in Howth, Ireland, and spent the day frolicking through the hills.
Then there was our friend at the stables in Dingle, right before we departed on our journey via horseback:
He got along with the romantic swimmingly:
Back in Dublin, the pups were just as sweet–and a little more festive:
But we don't just love pups of Irish descent. The romantic also made a few friends in Santorini…
But of course, of all the dogs in the land, Parker Jones, the pug of pugs, will always have the romantic & hubs's heart (and the wino's too, don't lie).
xo!
the romantic & the wino