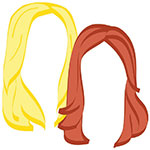 Ahh another Friday, another FriFotos!
This week's theme is Happy Place, and we're not going to lie: it was a toughie. We finally narrowed it down and settled on…
The Brazen Head
Dublin, like Paris, pretty perfectly embodies our style of (lazy) traveling. Sure, there are things to see, but the best way to really experience Dublin is at the local pub, and ideally on a night with live music. Our personal recommendation for the best place to do this? The Brazen Head. Who can turn down a cozy ambiance and a guy who plays the spoons?
Ireland's oldest pub (seriously! 1198!) was a weekly necessity for the wino while living in Dublin, the very first stop on the romantic's whirlwind tour, and the only place the romantic required hubs to see during their two hour Dublin-layover. So that's probably a testament to our happy place, right?
Enjoy your weekends, travelers! The wino will be playing hostess with the mostest and the romantic will be trying her hardest to leave the apartment, despite the cold. We'll see how this goes.
xo!
the romantic & the wino