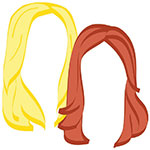 TGIF, travelers!
Today's frifotos theme is, unfortunately for us, China. We don't frequent either of our city's Chinatowns, we tend to crave Pad Thai over General Tso, and the romantic & hubs didn't even register for China for their wedding.
It's been rough.
Instead of original photos, we're going with a travel inspiration theme this time around. Without further ado: a few reason China is on our bucket list:
Great Wall of China, Mutianyu Section
Terraced Rice Field, China
Entering the Forbidden City
Enjoy your weekends, travelers! Anywhere off to somewhere exciting?
xo!
the romantic & the wino