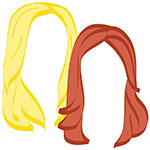 OH HI! We're dedicating a special edition of NTR to a very important cause.
As you may remember, the romantic & hubs kicked off their summer with a trip straight to the wild, wild west (anyone?) for TBEX. After three days of serious travel blogger motivation, the romantic returned with dreams of making it to TBEX Costa Brava with the wino by her side. Alas, there are way too many reasons it won't work out (a major one being that we both have family obligations that weekend involving a Phillies game) (yes, really), but never fear!
After joining twitter forces with @TBEXevents, @Butterflydiary, @AmySho, and @BritSeeingStars, we decided to do our own thing in Manhattan! No travel required, INDEED.
While we won't be wining & dining with the rest of them, we'll at least get a chance to catch up with New York's best of them. Them being travel bloggers and us being very talented poets.
SO, fellow New York travel bloggers who can't make it to TBEX Costa Brava and also have a serious case of FOMO? 
JOIN US! Leave a comment and we'll send more details because right now, all we know is that it will be on Friday, September 21st.
If you're unable to attend Costa Brava AND unable to attend our party party, pop over to TBEX's official site for the perfect way to organize your own local tweet-up!
We may be lazy, but when wine & new friends hang in the balance, we get our shit together.
xo!
the romantic & the wino