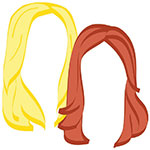 TGI-Travel-Tuesday, amiright? Well, no. I mean, there's a reason it's TGIF. Friday is way better than Tuesday for about one bajillion reasons. But, still! We make do.
Here's what we're reading today:
You know, unless your lady love is uncoordinated and bad at cycling. For example, this is not a great gift idea for someone who once fell off her bike due to a swift breeze. Or someone else who once fell into a ditch while going slightly uphill. Biking isn't necessarily a TREAT, is all. On yer bike! Five super cycling holidays to treat your missus to
We don't see ourselves tackling extended solo travel anytime soon (not really our style), but that doesn't mean we don't appreciate reading about other women who love it–especially when their experiences are so positive. Notes on traveling alone as a woman in India.
The romantic is gearing up to share her Icelandic adventure soon, so let this post get you excited, yes? The Legend of Katla Volcano in Iceland
The opening line is a quote: "The problem with some people is that when they aren't drunk, they're sober," said William Butler Yeats. YEP. The Breweries and Distilleries of Ireland and Northern Ireland
This is less in the vein of "what we're reading" and more "what we're procrastinating with," but are you on Triptease? We just got started and, well? Kinda obsessed. Follow us on Triptease!
This is the current view from the romantic's cottage in France, and in less than two weeks, the wino will be seeing it firsthand!
Cha yeah, #LTfrancais is so close we can taste it.
xo!
the romantic & the wino