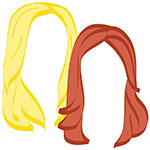 It's Tuesday, #LTFrancais is over, Thanksgiving is over. We're just mad about everything. Except now we can get our Christmas trees, so maybe that's the silver lining? We don't even know, we're just SO EMO.
Let's distract ourselves with some light travel reading? Sigh.
Our weekend went about as fast as this video. SOB. Paris by night
Definitely adding Longyearbyen, Norway to our bucket lists, but also strangely curious about the Hallstatt replica in China… 17 Quirky Cities and Towns You Totally Need to Visit
Compelling arguments! Paris still wins in our hearts, but we'll give London a close second. London for Lovers
You know we <3 our European Christmas Markets. Heidelberg, consider yourself on our list! Heidelberg: carousing at the Christmas Markets
Anyone want to go halfsies on one of these babies? And by halfsies, we mean you buy it and we'll come keep you company. The ascent of the Alpine super-chalet
Have you been? And will you judge us if we say the short lived Pan Am made us want to go? Despite Roadblocks, Havana Is Hot for Travelers
In case you don't follow the wino on Instagram… GIRLFRIEND GOT ENGAGED IN PARIS!
(yes, it's the romantic writing this.)
Everyone join me in congratulating our favorite blonde!! Also follow us here, too, thanks.
xo!
the romantic & the wino