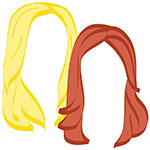 Surprisingly enough, Monaco was the romantic & hubs's least favorite town we visited on the Riviera, but this post still manages to make us want to get back asap. Monaco Pit Stop
We really can't get enough when it comes to photos of Giants Causeway. A Giant of a Tale!
This is right up the hubs & wino's alley. The romantic can be lured out of bed with things like eggs and turkey bacon instead. Travel Coffee Experiences
Yep, this is exactly how we'd like to spend our winter: hopping between these 6 destinations. Anyone care to join? Top Five Off-Peak Destinations for Winter 2011/2012
Stores in our work 'hood are all decked out for Christmas and now we see a picture of a reindeer and TIS THE SEASON!
Best of the World 2012: Mongolia
xo,
the romantic & the wino!
p.s. We had to pre-schedule this to go up at 4 PM because our company is making us do a group workshop for most of the afternoon. If you don't hear from us after this post, we may not have made it through the trust falls.