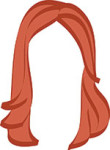 Lisbon was our intro to Portugal, and effectively confirmed that we were in for a week of amazing food in a beautiful new country. But a stint of wine tasting in the Alentejo cemented something much, much more important. We had a new-found love for Portuguese wine!
We woke up early on our third morning–earlier than is probably acceptable by any true Portuguese person. However, we had heard very different estimates on how much time it would take us to get to Évora, and then onto our home for the night: Herdade do Vau in Beja.
With a potentially long day of driving ahead of us, we energized with a quick and final breakfast at the Memmo Alfama. Then, we hopped a cab to our rental car, and we were on our way…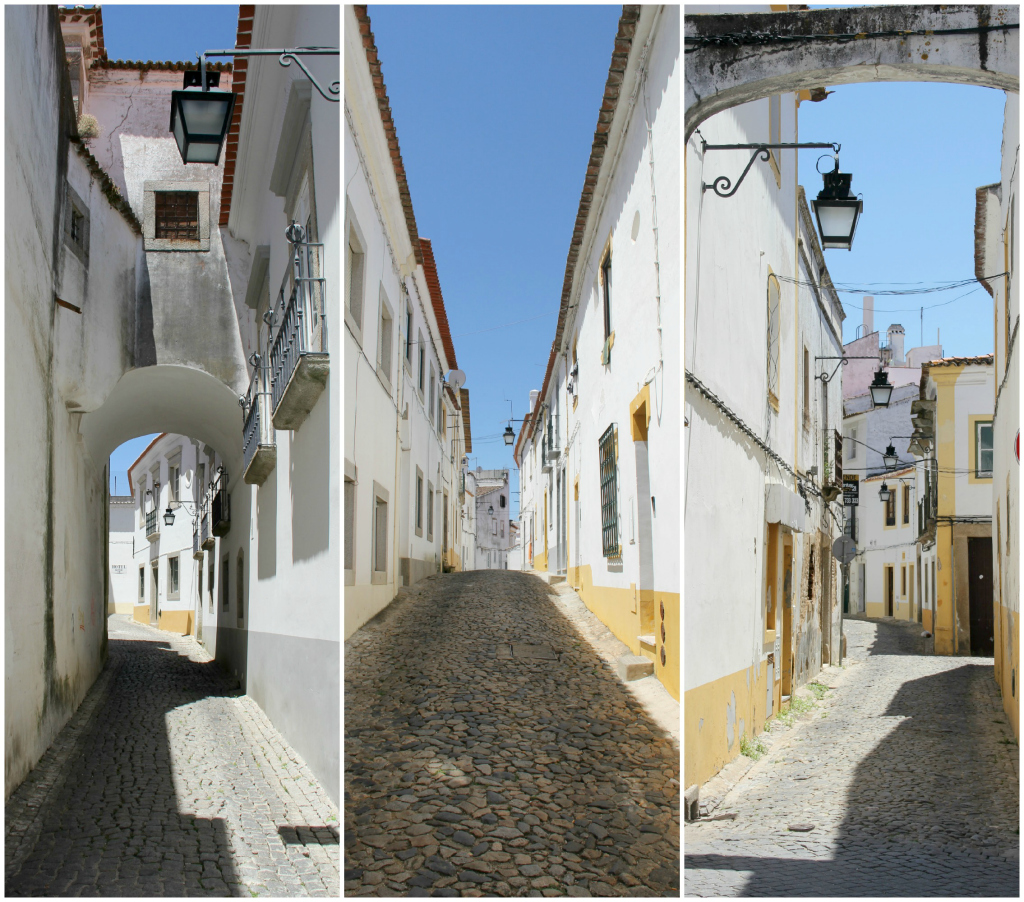 Évora was insanely quiet on a weekday morning, but it was still beautiful. We strolled around the heart of the town a bit, before settling in for an early (and delicious) lunch at Dom Joaquim. After, we continued our walk around the small city, burning off the extremely filling meal we had just inhaled.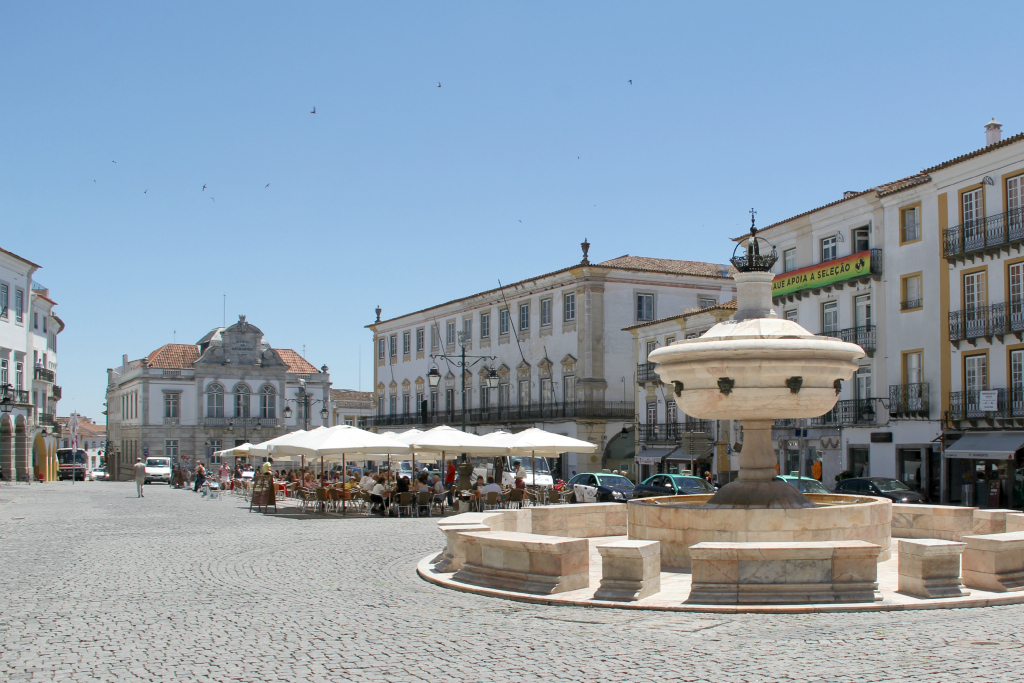 There really wasn't much to see during our quick spin around the city — we weren't in the market for shopping, and since the hubs was driving, I wasn't going to drink my way around town all alone. It was perfect for a quick stretch, and if you find yourself staying in or near town, Dom Joaquim is a must.
After some complications in the parking garage (TRAPPED) (nope, just stupid) we were on our way.
I maybe fell asleep during this stretch. Big meal! An afternoon glass of wine! My natural propensity to fall asleep in any and all moving vehicles! But, after about an hour and a half, I awoke to find that we were officially in the middle of no where.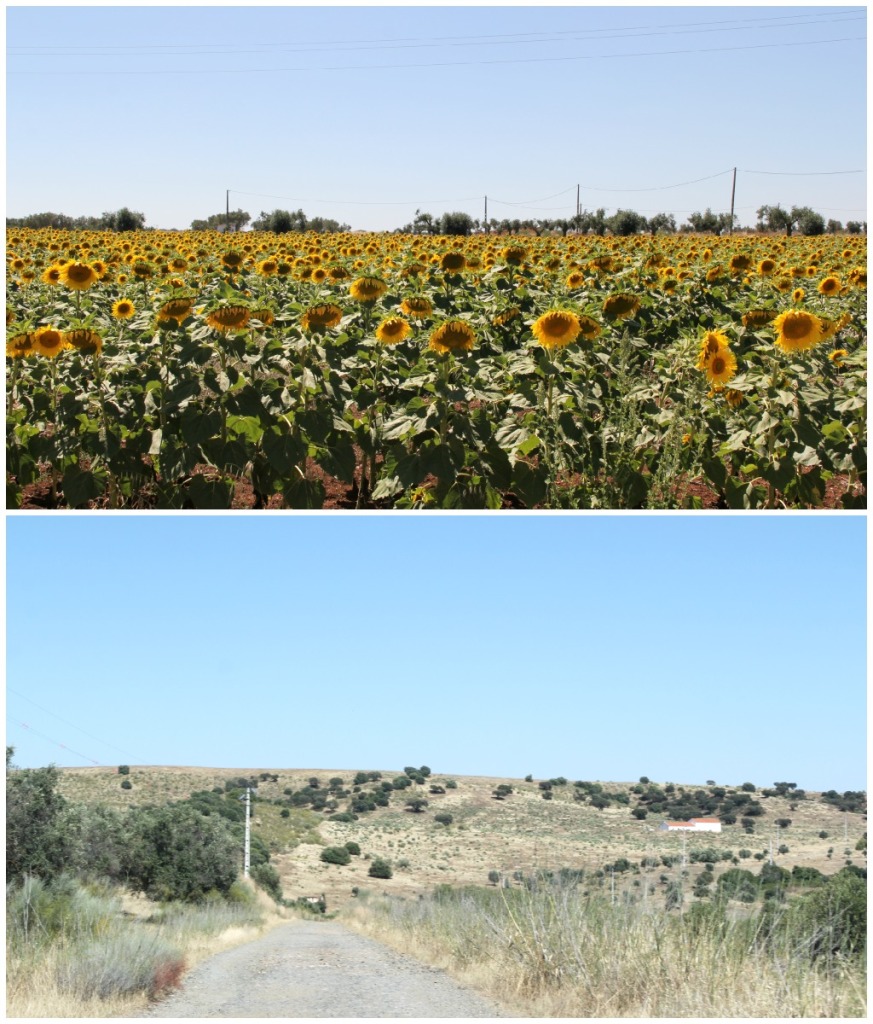 We followed the directions along dusty, rocky roads, and I started to wonder if I had gotten the address wrong. Then, we saw giant nests with huge birds watching us amble along. I started to wonder if we were going to make it out of this country alive.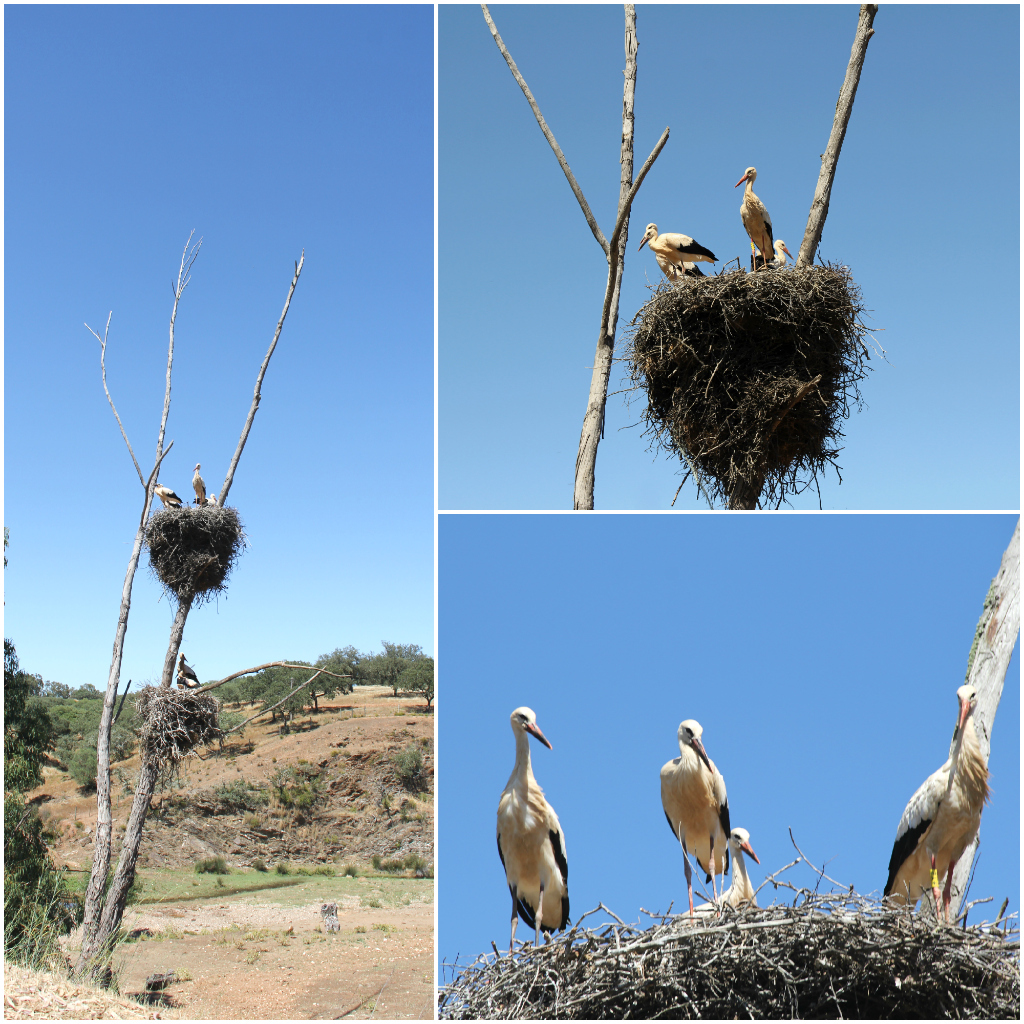 We followed everything we had learned from Jurassic Park, and kept our eyes down, made no sudden movements, and kept driving.
…And driving and driving, until finally: we had arrived. And to be honest, for a brief moment, I wondered if maybe those giant birds did maul us to death. Surely, we had arrived in HEAVEN.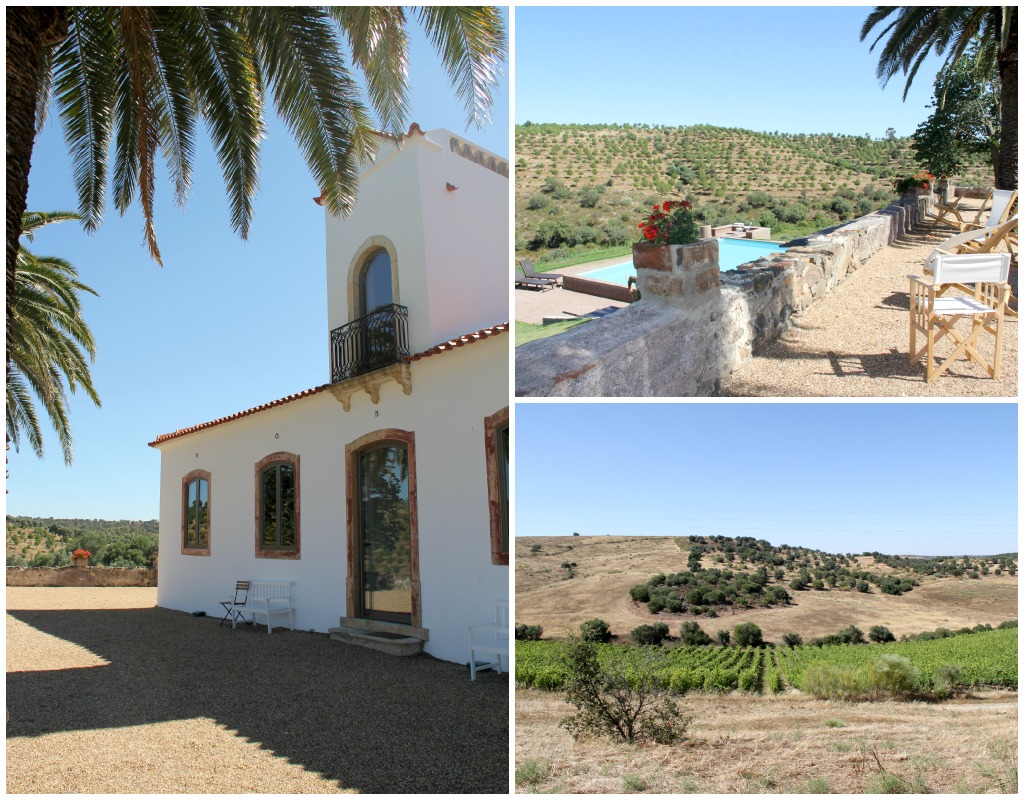 We were warmly welcomed by the owner, Miguel, and his wife, and instantly, we felt like we were at home. When we commented that the house was stunning, we were told it was designed by their daughter. A budding architect, she had fully renovated a traditional Portuguese house that was previously in ruins… as her very first project. Ever.
I'd say she did ok.
We took a brief tour before settling into our room, and then heading back outside where we lounged by the pool with white port & tonics. This wine hotel was another recommendation from Mrs. O, and, as expected, she introduced us to something amazing.
As the sun set, we made our way into the dining room, and joined our hosts for the perfect homemade Portuguese dinner: fish, potatoes, white asparagus, and chocolate cake for dessert.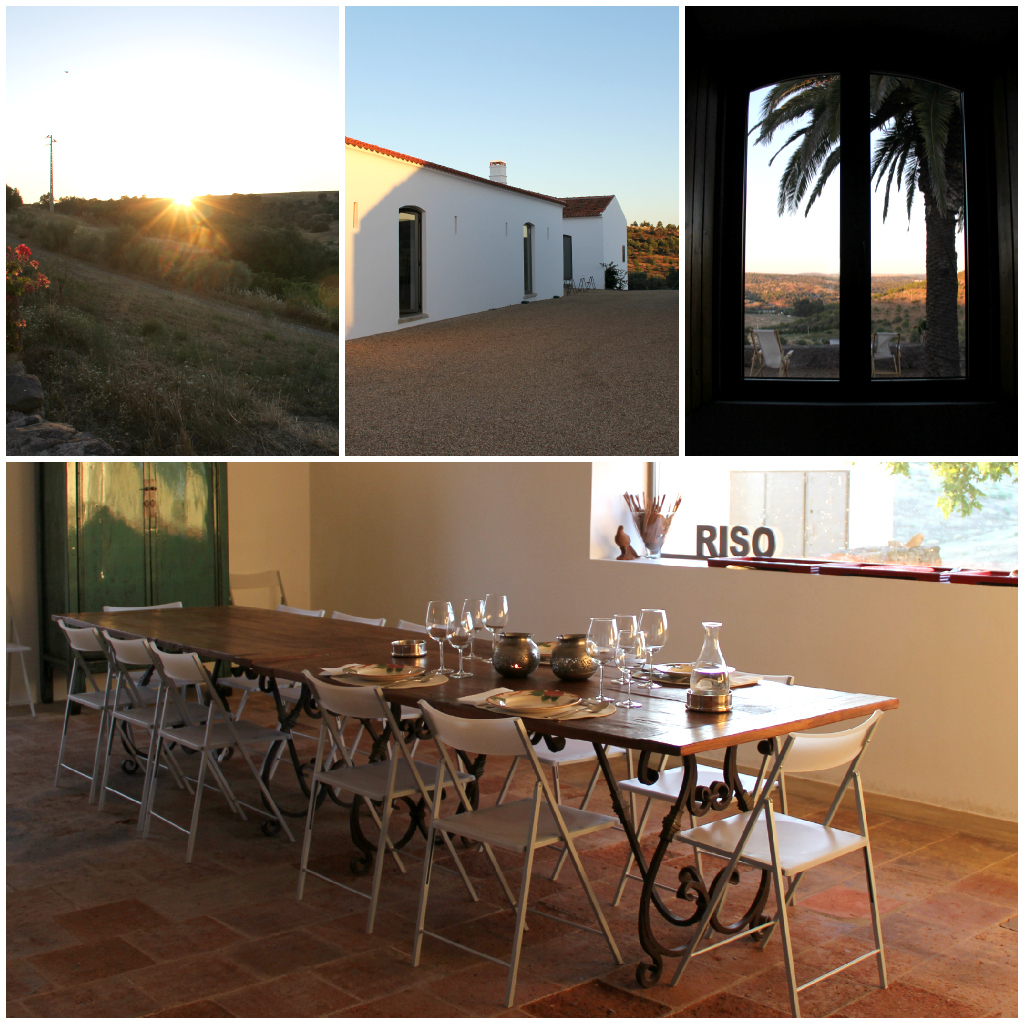 We chatted over glasses of their own wine, Riso, and then moved into the parlor for port. Eventually, thanks to a long and absurdly relaxing day full of sun and wine, we could barely keep our eyes open. We were soon forced to call it a night.
The next day, we allowed ourselves a slower start (to make up for the previous day). But it wasn't too slow: there was still pool time to be had! But first, a quick tour of the grounds in Miguel's Land Rover. Right here is where I watched the hubs's new life dream imbed itself into his brain:
Own a villa in the hills of a beautiful country. Make our own wine. Have a fully customized Land Rover Defender.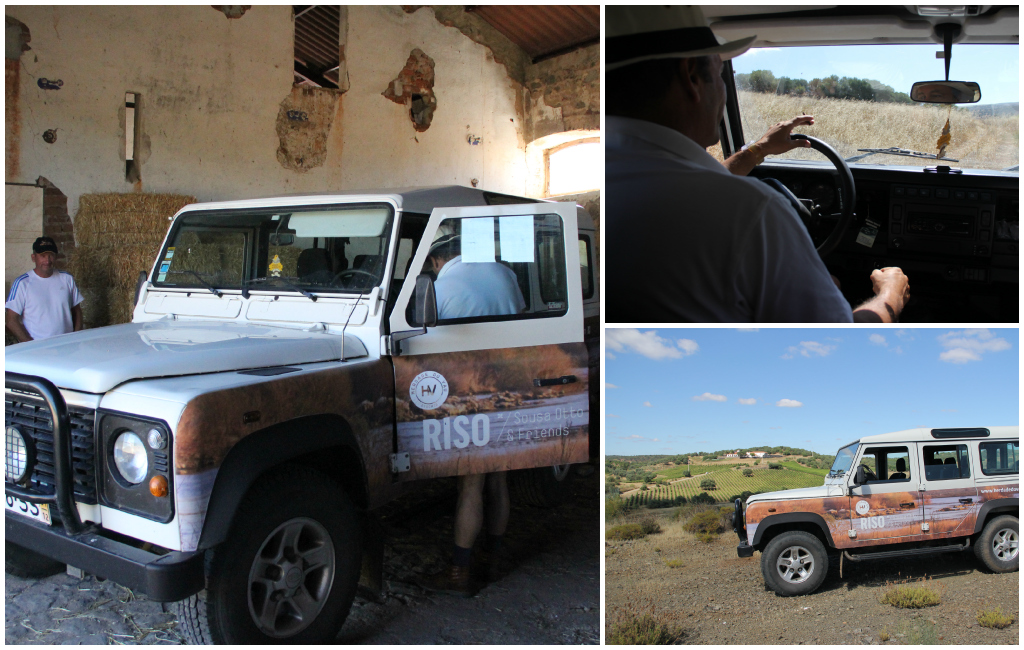 I support him. Especially if he picks a place with views like this:

After our tour, it was back to the pool for one more dip (and you can see just how I felt about the pool here), before we sadly — very, very sadly — had to say goodbye.
Fortunately, our next stop quickly cheered us up again! But I'm pretty sure I left a little piece of my heart in Beja. I think I need to return next year to try and reclaim it.
xo!
the romantic
– Thank you to Miguel for welcoming us to beautiful Beja and inviting us to experience Herdade do Vau. If you're interested in experiencing the magic your own, room rates start at €100 per night, and more information can be found here. All opinions are, as always, my own.