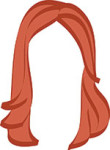 The wino is making her second return to New York in less than a month, and this time it's even more exciting because I'm actually HERE! While I wait for her pending arrival, it's only natural that I'm getting a little nostalgic–and looking through photos for this post isn't helping. In fact, scanning photos of our time as neighbors/co-workers/roomies/sister-wives has me missing Manhattan.
Sounds weird, right?
I mean, I've been here–mostly–the whole time. She's been gone for ten months, which doesn't sound like that long, but in New York terms? Ten months is a lifetime. In the ten months since the wino has moved on for greener pastures, I've turned to a new neighborhood pizza AND bagel place, our required post-work wine stop has closed (or moved? I don't know! Where have you gone, Best Cellars?!), and all the office lunch go-tos have completely changed. I'm aware this is mostly food-focused, but such is life.
Still, I miss that New York. Here's the thing, though: nostalgia, for me, is rejuvenating. It makes me think of all the things I have yet to get excited about and eventually feel nostalgic for. It's all just a little bit of history repeating, right?
I'm excited for another reminder that other people love this city and, when they visit, say things like "I wish I could live in New York."
This happens every once in awhile, and it's the main thing I tell myself when I'm frustrated about living here. Because let me tell you: living in Manhattan is frustrating. What do I recommend when you tire of a place that everyone around you seems to love? Have a seriously touristy weekend. Do all the things that other people come here to do. Go to museums, eat at a new restaurant, or, like the wino I did last fall: walk the Brooklyn Bridge and reward yourself with Grimaldi's.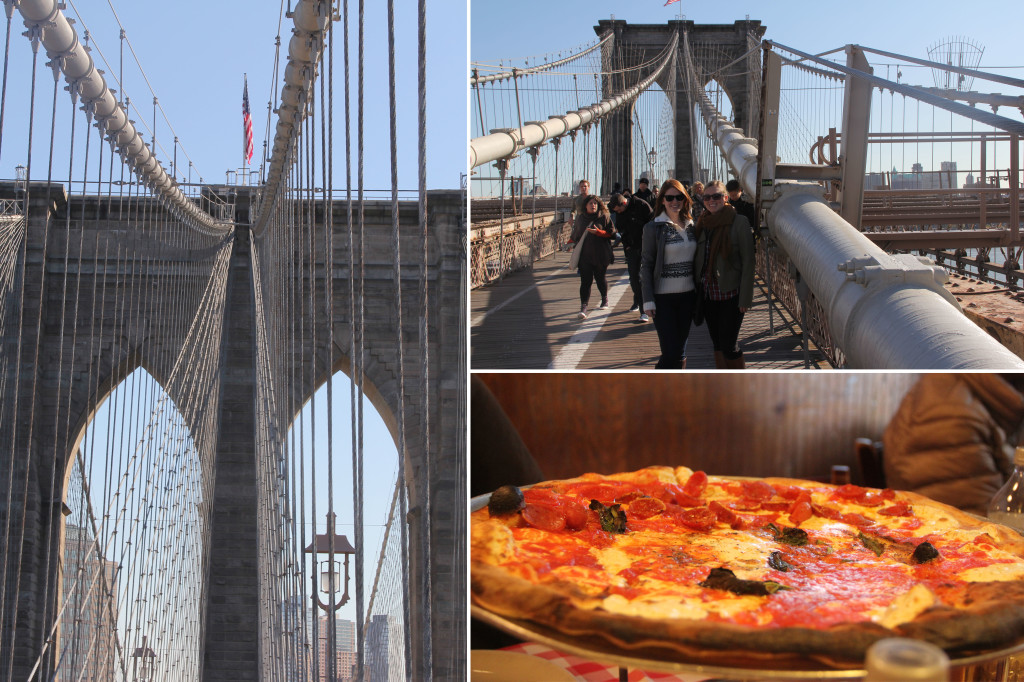 Just don't go to Times Square. That is no way to remind yourself of anything good about your life, ever.
I'm excited to have more of those "only in New York" moments. You know the ones.
People LOVE to talk about their "only in New York" moments. There are a slew of New York topics that visitors love to discuss, and this is the only one that doesn't bug me. "I could never live in New York, it's too crowded," "how do you live in such a small apartment," and "are you near Times Square? I saw a show there once" are all topics I could live without. But I could hear people's "only in New York" moments for days.
One of my favorites with the wino? Drinking wine from juice boxes at night in Central Park with the hubs and B & K (hubs is the photographer but you'll see his shining face soon enough!).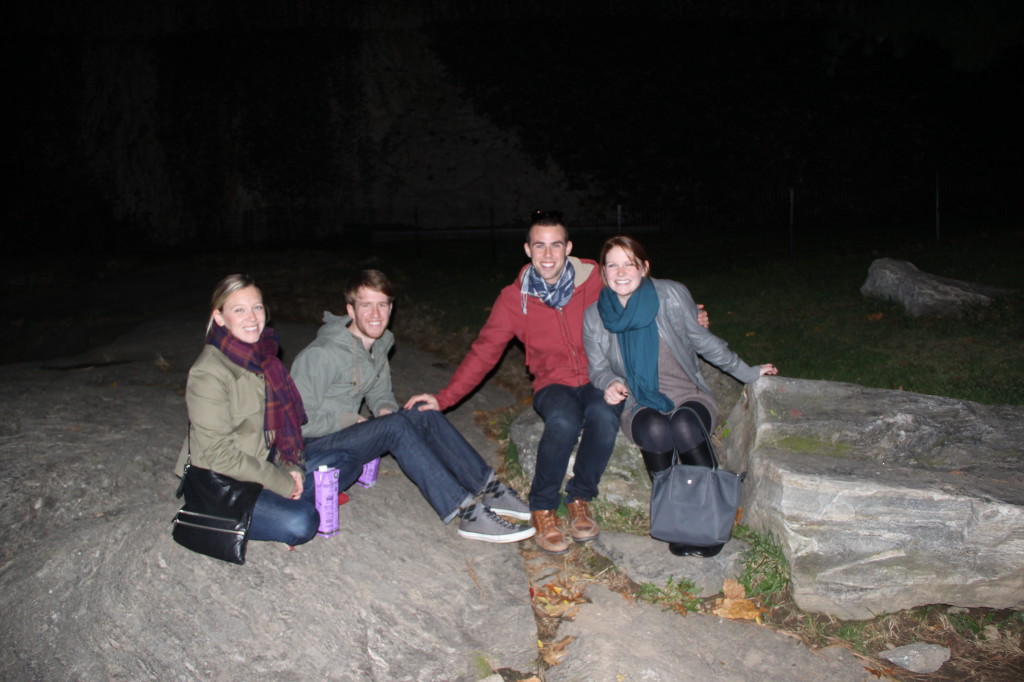 We were lucky to get this photo because the thing about these moments is that it's rare that you'll get a really good photo. Other "Only in New York" moments I cherish but have no decent photographic evidence of?:
– The time Halloween fell on a Monday but the wino, the hubs, and I were still intent on going out. Dressed as Batman, Robin, and a Pan Am stewardess, we took to the streets of the Upper East Side only to find that we were LITERALLY the only people in costume. I realized I left my phone inside… and shortly thereafter realized we had left the keys with it. The wino and I hid out in a bar as the oddest of odd couples while the hubs awkwardly met our super, who let him back into the apartment while laughing hysterically.
– The time we left the wino at a pub and I realized I had left my jacket on the barstool. I tried calling her cell, but when she wouldn't pick up, the hubs decided to call the bar and ask for her. The wino's response once she realized the bartender yelling her name was actually calling for her? "YOU are CALLING ME? At a BAR? THIS IS THE MOST EMBARRASSING THING YOU HAVE EVER DONE TO ME."
– The time we could not get a cab to save our lives so we hailed a limo.
… yeah, maybe these are actually "only after a few too many drinks" moments?
I'm excited to come back after some time away and remember why I moved here in the first place.
I can't lie, this one is getting increasingly more difficult. But everytime we return from a trip–whether it's a weekend or a full week away–I feel a little bit better as soon as I see the skyline. Sappy, huh?

So, here's to the wino for bringing back some New York pride (and making me miss my life ten months ago, just a little bit).
xo!
the romantic
Save