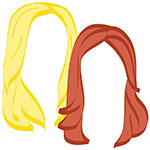 A note from The Lazy Travelers: On the last day of 2013, it seems fitting to reflect on everything that's happened this year—and there's no shortage of things for us to reflect on. Though we're normally light-hearted (and maybe even a little drunk) a good majority of the time, we wanted to spend a few moments to reflect on something that touched us both this year: the loss of our friend, Anita. A few of our dear friends and fellow bloggers joined together for a small tribute, which we've all agreed to share on our respective sites with the hope that our words are a source of encouragement for anyone in need…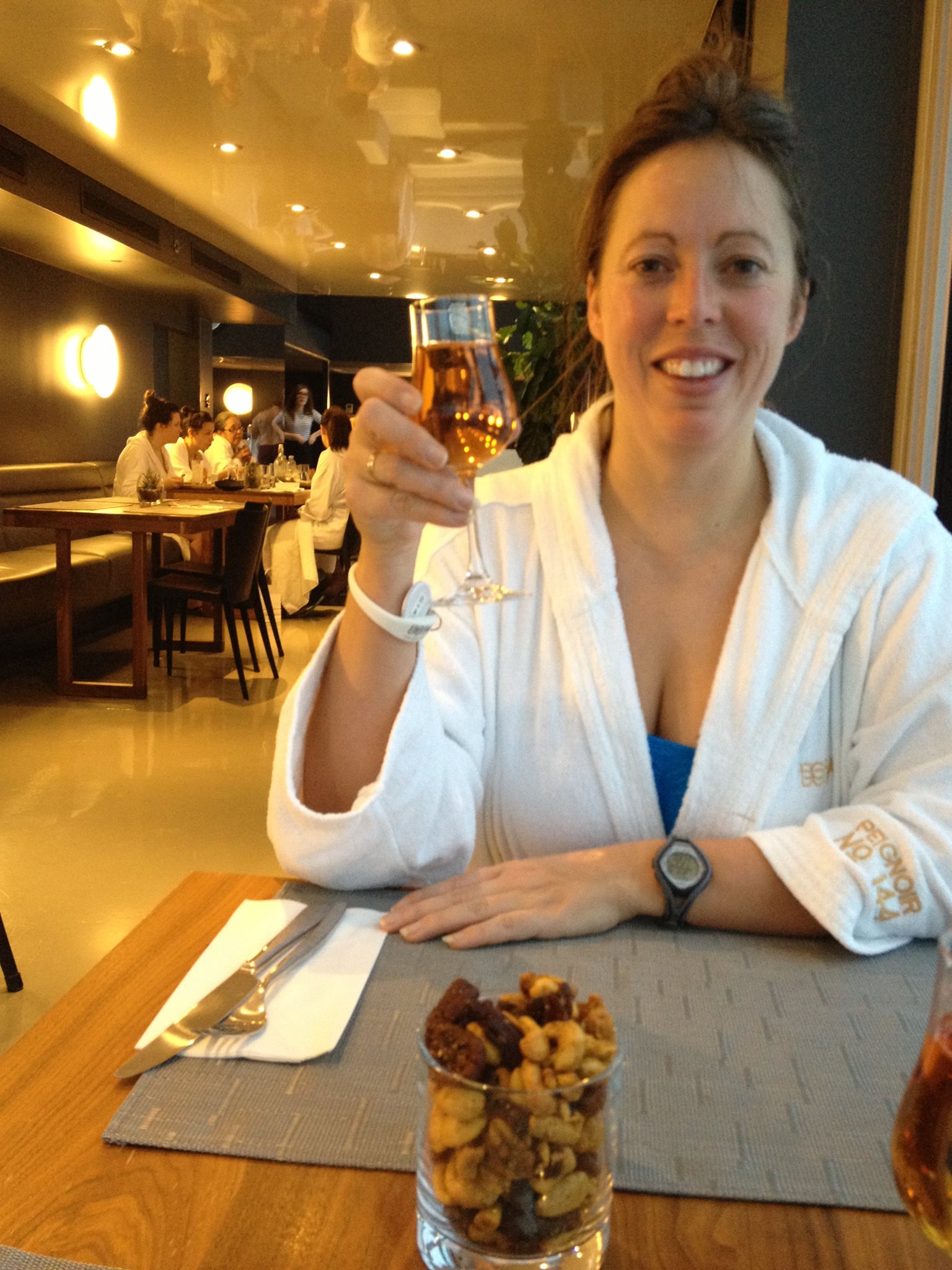 To remember Anita, who so passionately shared her own Bucket List, those of us involved in this post want to pick up the torch where Anita left off and pledge to accomplish one item from our own personal bucket lists in 2014.
For us, the choice was easy. As two girls with an extreme case of never-ending wanderlust, we're constantly revising and adding on to our bucket lists. Though we could name an infinite amount of places and destinations we wish to travel to in 2014, our newest bucket list item is a bit more personal. Now that we live on separate continents, our number one bucket item in 2014 is to simply spend more time together. In spite of all the obstacles in our way—budgets, limited vacation time, and the mere logistics of landing somewhere on the same continent at the same time—we're determined to spend as much time together as we can manage, which hopefully means a longer trip than we've ever been able to take in the past. If there's one thing Anita's passing has taught us, it's that our love of travel is not only a result of the destination, but of the people we share the experience with.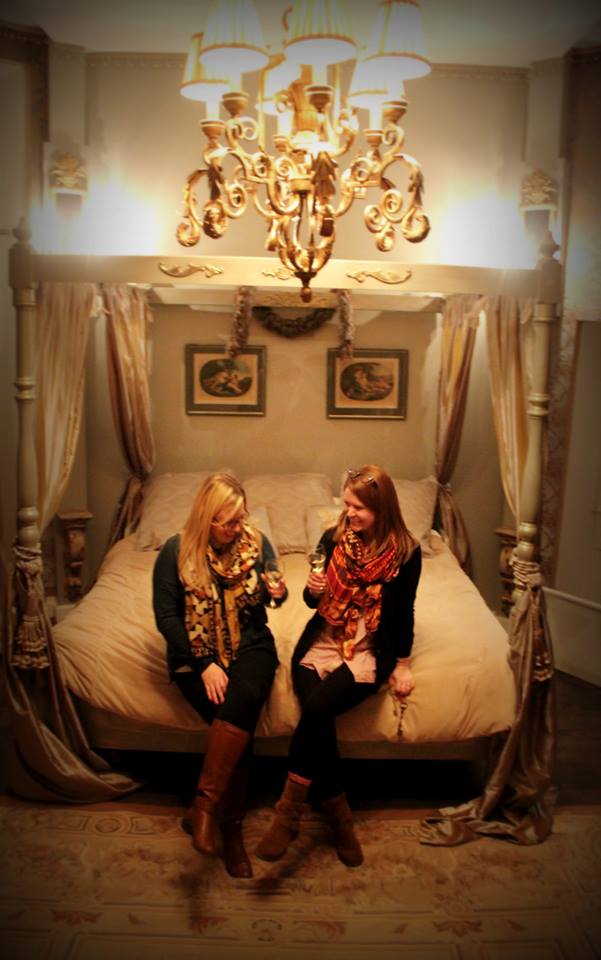 Craig Zabransky // Stay Adventurous
I receive quite a few inquiries about Mexico and many people tell me they'd only go if they travel with me. Well this year, I am deciding to fulfill a dream and tackle a bucket list item. I plan to lead a tour to Mexico and offer people the chance to visit the country with me.
Yes, friends, readers, sunset lovers prepare for the chance to see Mexico the way I see the country. In 2014 prepare for StayAdvenTours' first trip to Mexico.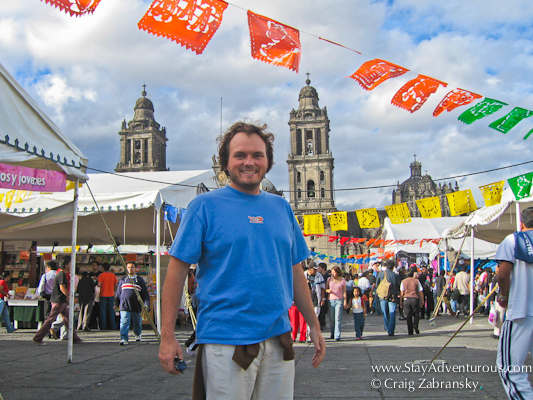 Mary Anne Been // Jetset Extra
Having a bucket list has never been my thing. I want to go and do everything, everywhere so why make a list? But in honor of my friend Anita and her dream of completing her list, I have chosen hiking in the outback of Australia for my bucket list item of 2014. Not only has it been a dream of mine since I can remember, but Anita loved Australia and lived there for many years. She and I talked at length about how she thought she might move back someday. This is my tribute to her and her list. Love and light to a dear friend, of whom we miss very much.
Francesca Mazurkiewicz // The Working Mom's Travels
I wrote my first bucket list a few years back and revised it once or twice. But since having my second child earlier this year, I've been thinking a lot about my bucket list and thought it more appropriate to consider it a list of "travel priorities": still including things I want to do, places I want to see, but without the sense of finality of it all – more like a list of ongoing experiences. My children are still young (4 ½ years and 5 months) and we have some travel plans for 2014. Instead of focusing on exact things and locations, my priority is to travel as much with my family as possible, whether we're flying to Europe or spending a weekend in Wisconsin. My priority is to teach my children about this wonderful world and to let them know just how much they are loved, and for that, there is no end.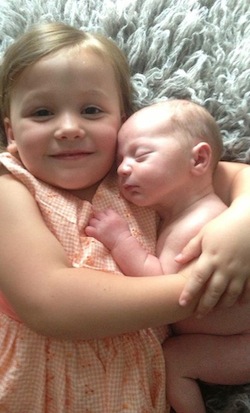 Lauren DiMarco // Lola's Travels
Although I'm a list maker, I'm not a bucket list maker. Having said that, my yearly goals often include going somewhere I've never been before. I almost love everywhere I travel and since I'm never anywhere for long, I always want to return. That can make it difficult to squeeze in a new destination or two every year if I'm spending my time repeating. But I've made it a priority of mine now to always go somewhere new too. 2013 saw me spending time in Switzerland, Copenhagen, Canada, Seattle and Amsterdam – all firsts for Lola. Both of my trips to Montreal were with my dear friend Anita. The first, in the winter (my birthday) and the second, in the summer (her birthday). I really love Montreal and it will always be dear to me beyond the fact that it's an amazing city because of my time there with Anita. On my radar for a few years now is Croatia – a place that Anita really loved and definitely inspired me to want to visit even more. I hope to go to Croatia on a luxury 7 day yachting trip this summer with SailingHR. I think Anita would approve and be happy I made this bucket list dream come true in style.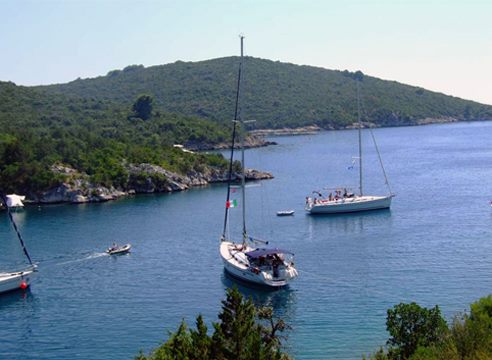 Lance Wiedower // Trips By Lance
I'm a big list maker, but I've never written out a travel bucket list. I'm just not a fan of this all-powerful list of places I want to see before I kick the bucket. Anita and I discussed many times why I should create a list. She was very passionate about it. True to my own form, I'm still not creating a bucket list, but in Anita's honor I'm happy to share a dream destination that I hope to make a reality in 2014. I want to eventually visit all 50 U.S. states, with Alaska at the top of my most-desired list. I always thought an Alaskan cruise would be the best way to see the state, but a coworker who formerly lived there has convinced me how easy it is to see much of Alaska's greatness if you're willing to drive. So I'm thinking a summer solstice visit would be fantastic. Gazing at Mount McKinley in the evening sun, checking out glaciers, fishing for salmon, enjoying lots of great Alaskan beer, hiking the beautiful landscape and so much more. I'm also tempted to train for the Anchorage marathon June 21. I retired from competitive running a couple of years ago, but I think it would be fun to run a race in beautiful Alaska.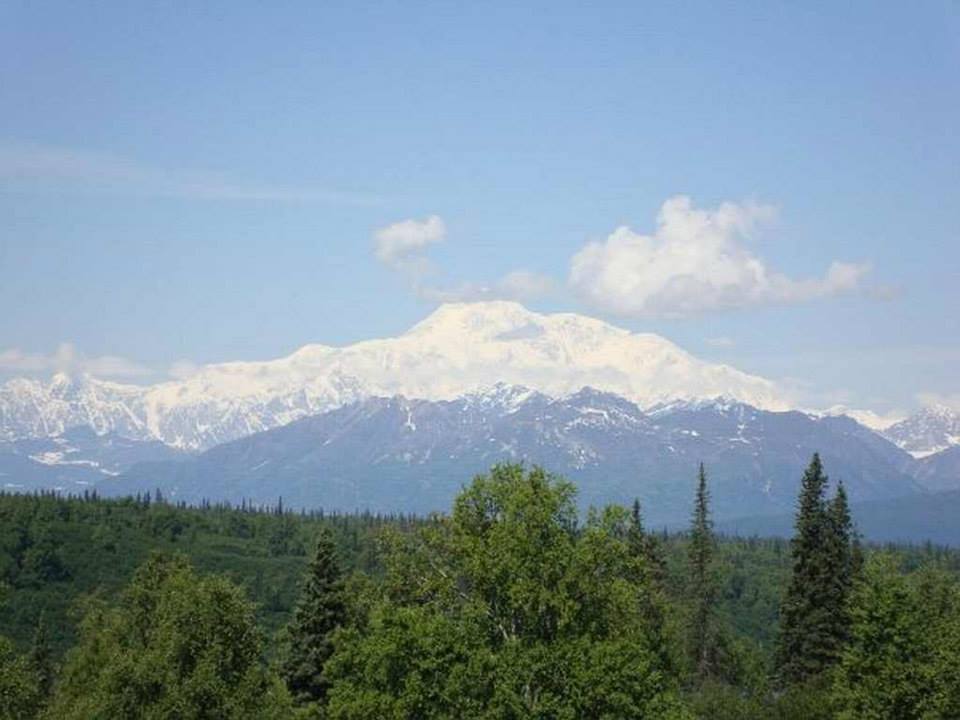 Erin Marie // The World Wanderer
This year is all about big adventures and pushing myself to any limit to make my dreams come true; I think living this way would make Anita proud.  One country that has been on my list of places to visit for sometime now has been India, and in 2014, I vow to make this happen.  Between culture and food, India is a place I have been intrigued with for as long as I can remember.  I know that visiting will push me to my limits in certain areas, especially because I will most likely be taking the trip solo, but I am hoping to experience similar feelings to the ones I had in Africa. Anita was always one for traveling solo, and not letting anything or anyone get in the way of her dreams; I'd like to think of my trip to India as a tribute to her in that way.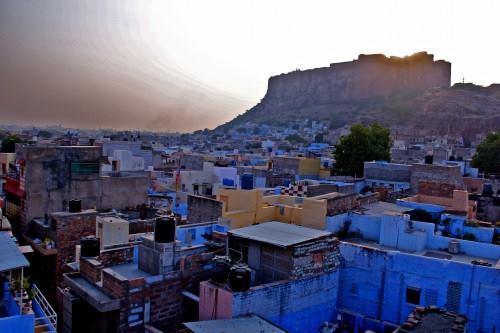 Photo courtesy of Captain and Clark
Chris and Tawny // Captain and Clark
Chris and I have both kept respective bucket lists since the time we could write. One of our favorite past times is to talk about our love of travel and what beautiful adventure we want to take next. We appreciate that Anita's blog inspired others to go after their own hopes and dreams. Not only did Anita make it seem attainable, but she encouraged everyone that she came across. We want to honor Anita by ticking off one of our travel bucket list items this year. Here is our vow, to our readers and to beautiful Anita, that we will venture to Iceland in 2014 and, God willing, see the mystifying and majestic Northern Lights.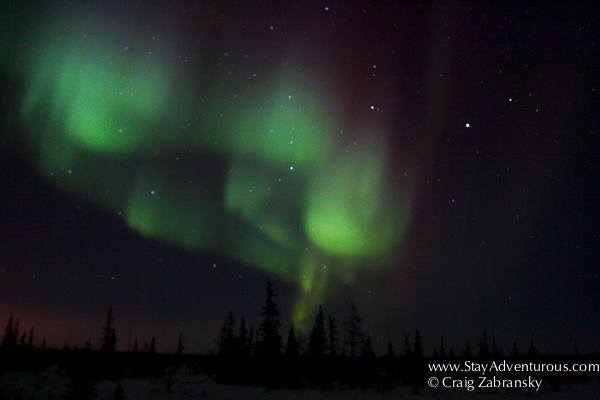 Gerard and Kieu // GQ trippin
Kieu & I have a neverending bucket list when it comes to travel. Seeing and experiencing the awesomeness that the world has to offer is something that we deeply shared with Anita.  Even though we are back home with 'regular jobs', travel has remained a big priority to us. Our tribute to Anita in 2014 is to check off her #1 bucket list item and head to Kenya to go on an African Safari.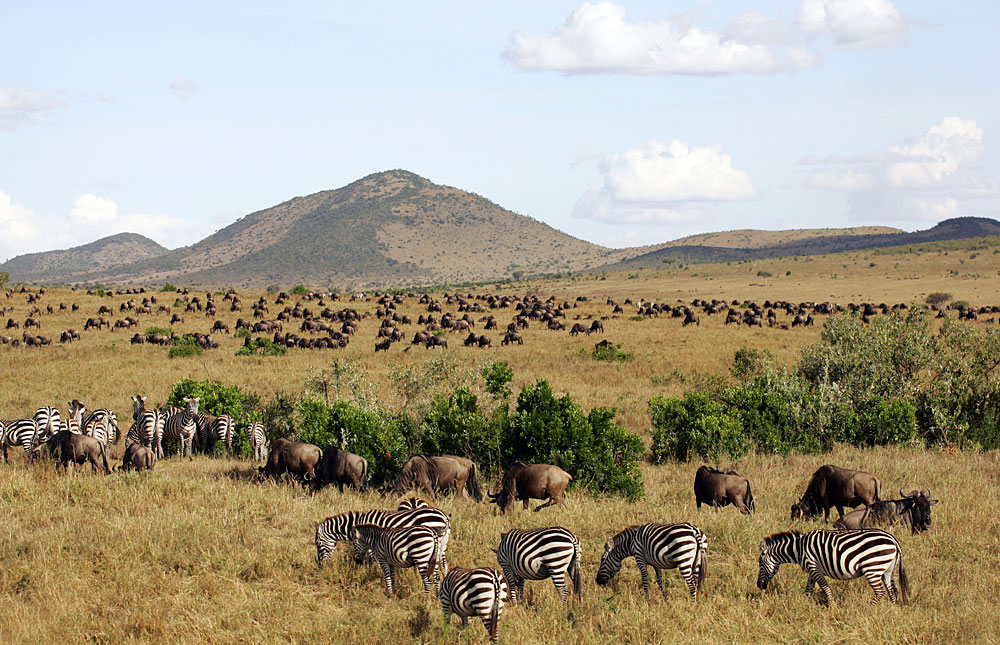 Photo Courtesy of Safari Bookings
Join us in reaching out to people to share some love! 
We encourage you to join us in this quest and take on at least one bucket list item in 2014. More importantly, we also hope you take the opportunity to connect (or re-connect) with friends and loved ones during this holiday season. Check-in with people, reach out, and catch up; you never know what someone is going through. Showing a little love and encouragement can go a long way to saving a life.
The purpose for writing this post is not only to inspire others to travel the world and explore, but as a way for us to remind all of you who are reading this post to look around you, see who you can reach out to and possibly help. Our friend and fellow traveler, Anita, took her life because she didn't see any other options. We don't want anyone else to feel that way. Please share the momentum.
To a wonderful 2014 full of love, travel, and bucket lists!
xo!
the romantic, the wino, & friends