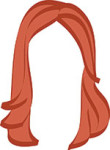 Hubs and I leave one month from today for our grand tour of Amsterdam, Bruges, Brussels, and London. Our plane tickets are booked, our hotel rooms are reserved, and I'm counting down the seconds to when I shut down my computer and hail a cab to JFK.
As I've mentioned, that's usually the extent of our planning. We make a list of places we want to see, and if it's necessary to buy tickets in advance we'll do it, but otherwise we're pretty much ready to go. Except, of course, for the most important part: packing.
You might remember how important the right outfit is to me when traveling, and yesterday at work, I was introduced to the wonder that is Polyvore. I had come across it before, but I had to put a few boards together for a client and it was SO much fun. And now I'm obsessed! So last night when I got home, I played around and came up with a few looks I'm hoping to put together before we leave. I centered them around the two pairs of boots I'm going to take, as well as a scarf–I always travel with at least one. I'm hoping that planning in advance like this will help me avoid packing like an asshole, but how can we ever really tell?
Our first stop will be Amsterdam, and I'm envisioning myself in cute dresses the entire time. I also envision wearing them while bike riding which seems like it probably won't work out for me, and there is, of course, a bouquet of tulips in the basket of my bicycle, but again… I may be romanticizing things.
We can ignore the fact that I look ridiculous in fedoras.
I'm also planning on a dress-focused wardrobe in Bruges. In a place so quaint, it just seems appropriate, right?
From Bruges, we'll make our way to Brussels, where I plan on drinking a lot of beer and eating a lot of mussels. We'll only be there for a day, so layers are a must.
Our last stop will be London. Is it wrong that I kind of hope it rains, at least a little?
I think if I'm able to throw in one or two more dresses and a few more tops, combos from sets similar to these should get me through 10 days, right?
xo,
the romantic