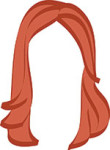 Though I am by no means an expert on Ireland — I tip my hat to the wino for that title — I have had the pleasure of roadtripping my way around the country a few times now. And, as is our custom, it's time for me to report my findings.
On our first trip (yes, the one where we famously drove across Ireland without a valid license), the wino & I made our way from Dublin to Dingle and back again, stopping on our return trek in Killarney to explore the Killarney National Park and beg anyone and everyone who would listen to let us move into Muckross House. On another visit, we drove up to Balbriggan for a stop at Ardgillan Castle… where, unfortunately, they again would not let us move in. Because rude.
Our itinerary this time was a little bit different. For one: the hubs was behind the wheel of our Budget rental car with a valid license, so points for us already. For two: with only one week and a group of eight people with big ambitions to see as much as possible, we headed further south and effectively covered the bottom half of the country.
Let's do a quick itinerary review, shall we?
Day 1 & 2 // Dublin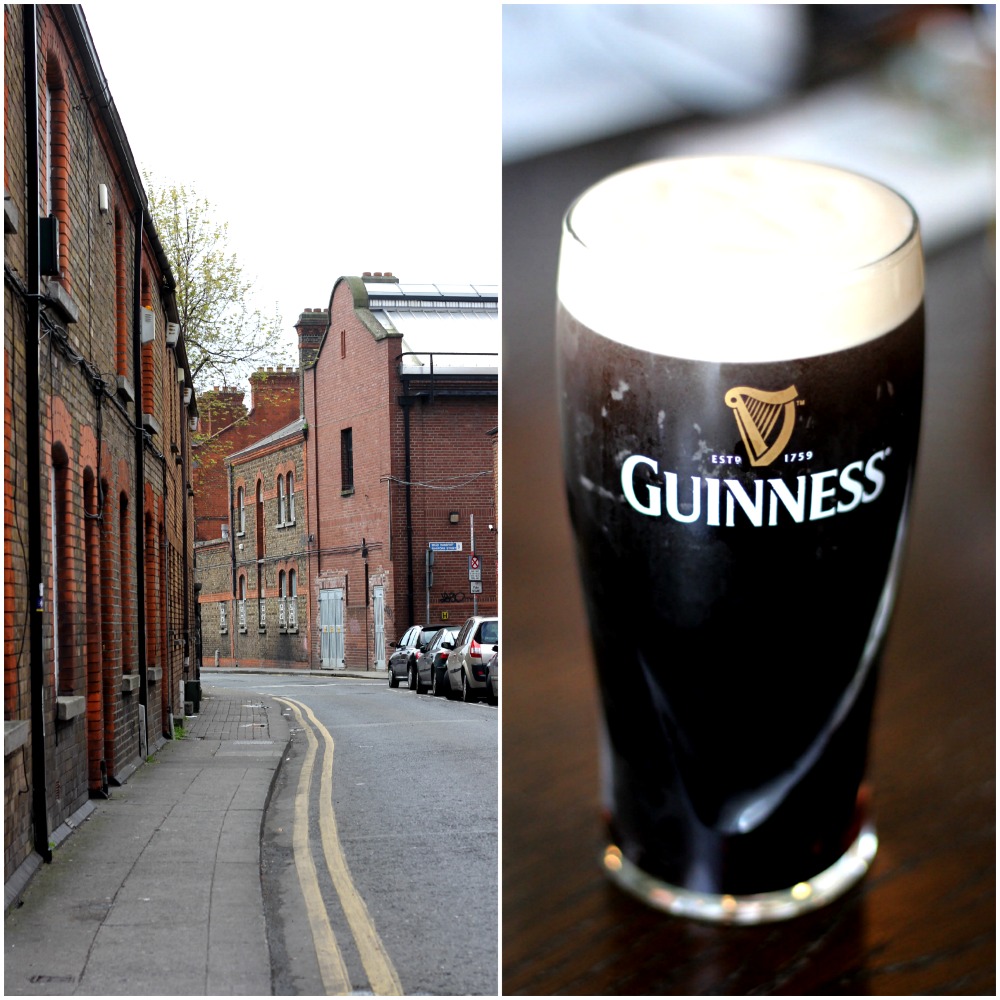 We all met in Dublin. There, those coming from the states battled their jet lag as we pub crawled our way through Temple Bar. In our two short days, we walked all over the city. We explored St. Stephen's Green, visited Oscar Wilde, and learned just why Guinness tastes better in Ireland. We absorbed the general feeling of Dublin's fair city (where the girls are so pretty!).
We spent our nights at The Westbury Hotel, which is an old favorite. You can read about our first experience here, though I promise a refresher course soon.
Day 3 // The Rock of Cashel & Cork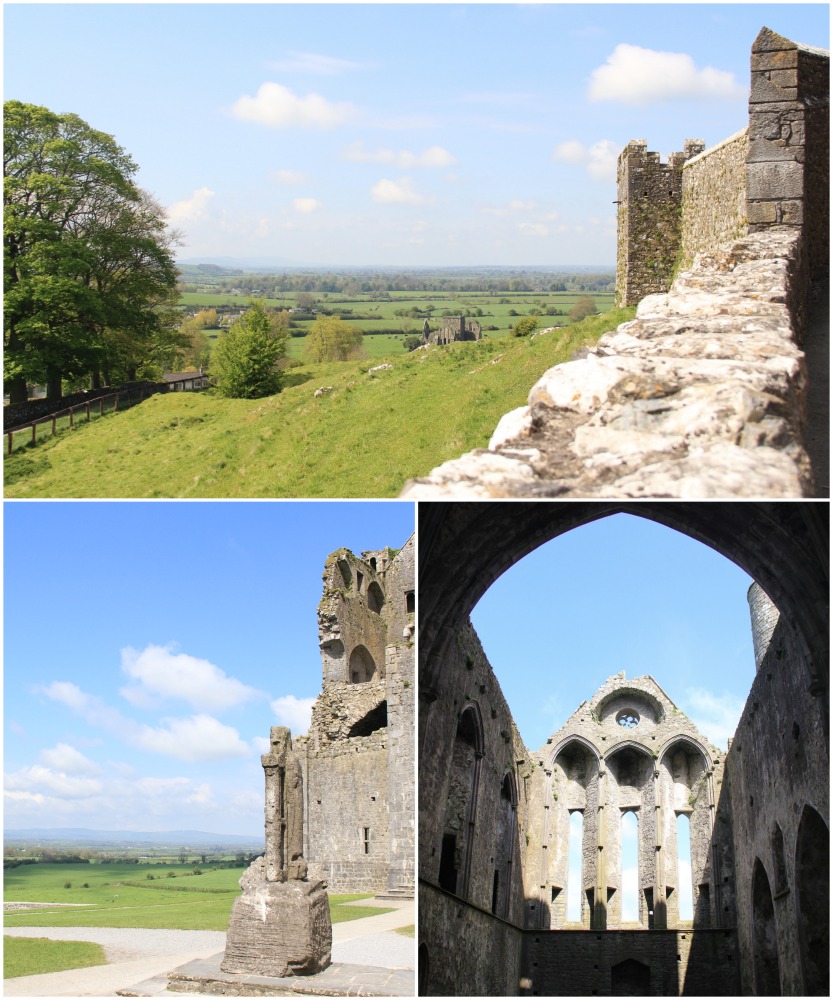 On our third morning, we picked up our car bright and early at the Budget location on Drumcondra Road, which is a street name I really enjoy saying. Drumcondra. We had a three car caravan in the works, so we agreed to meet at the Rock of Cashel in the event anyone got lost. Magically, we all arrived at the same time and enjoyed one of Ireland's most-visited historic sites. We lunched at a local pub and then hopped back in our cars to head to Cork for the night.
After an evening of pub hopping, we kicked back at another Doyle Collection classic: The River Lee Hotel, which was perfection.
Day 4 // Blarney Castle, The Cliffs of Moher & Galway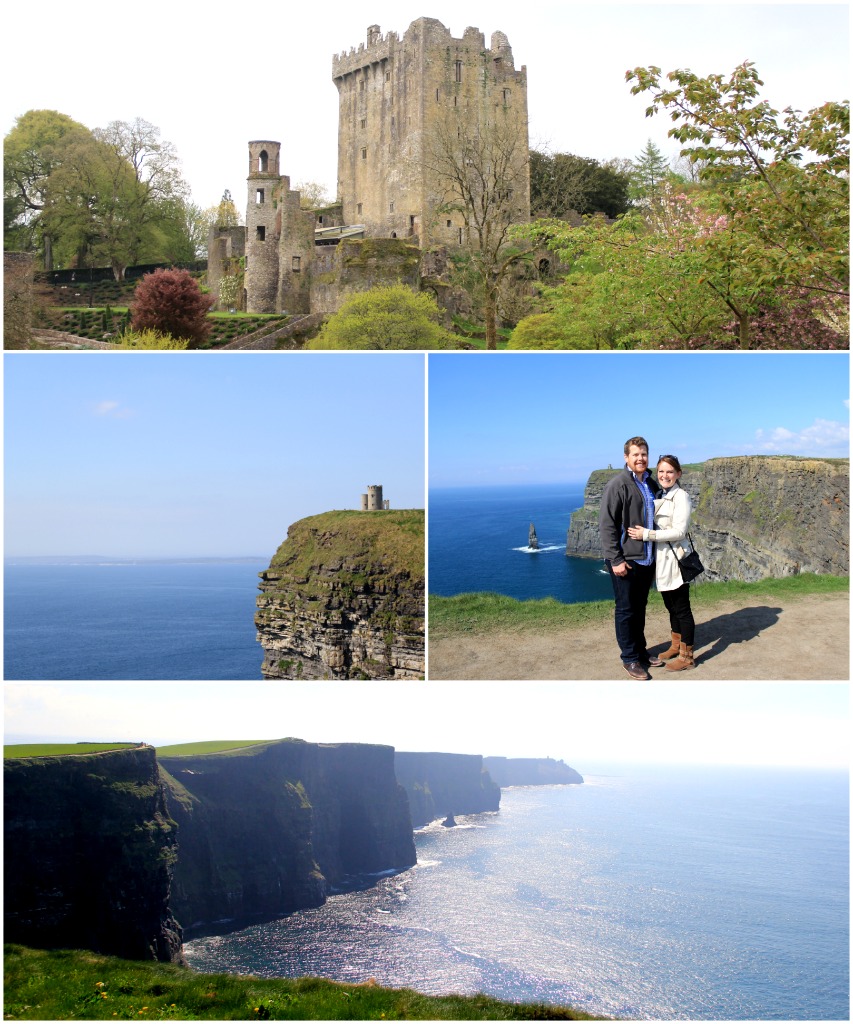 Around midweek, right as we were settling into our travel flow, we really went for it. We crammed in as much as feasibly possible. An early morning stop at Blarney Stone gave everyone the gift of eloquence (except for myself and the hubs, who passed on the hanging upside down and kissing other people's slobber). Then, we took a drive up to the Cliffs of Moher — which did NOT disappoint. Seriously, stunning. We made it to Galway exhausted and ready to crash early, but not before having a few rounds at the bar at The G Hotel.
Day 5 // Sky Road, Kylemore Abbey, & Galway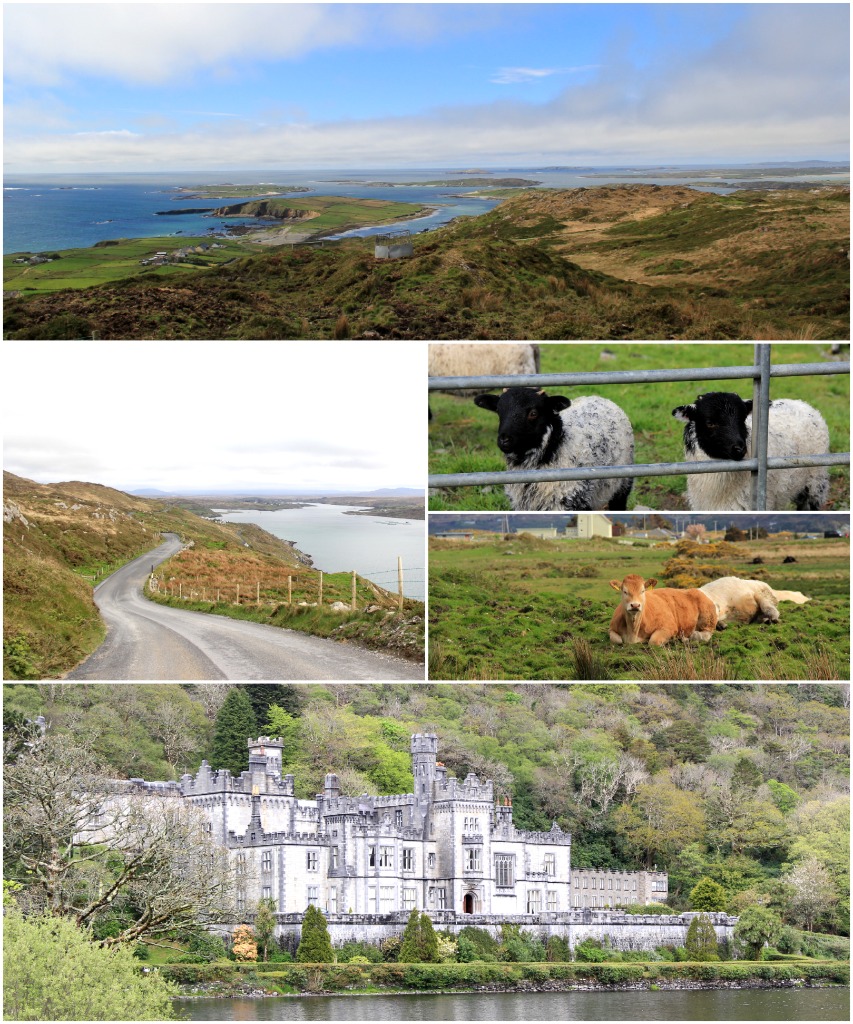 Though we had big plans to head to the Aran Islands on our fifth day, a predicted turn in the weather scrapped those plans. Obviously it ended up being gorgeous, but our concierge, Eamonn, had already customized a fabulous rainy day itinerary. It featured a drive up the scenic Sky Road, a trip to Kylemore Abbey, and a night out in Galway.
Day 6 // Ashford Castle's School of Falconry & Galway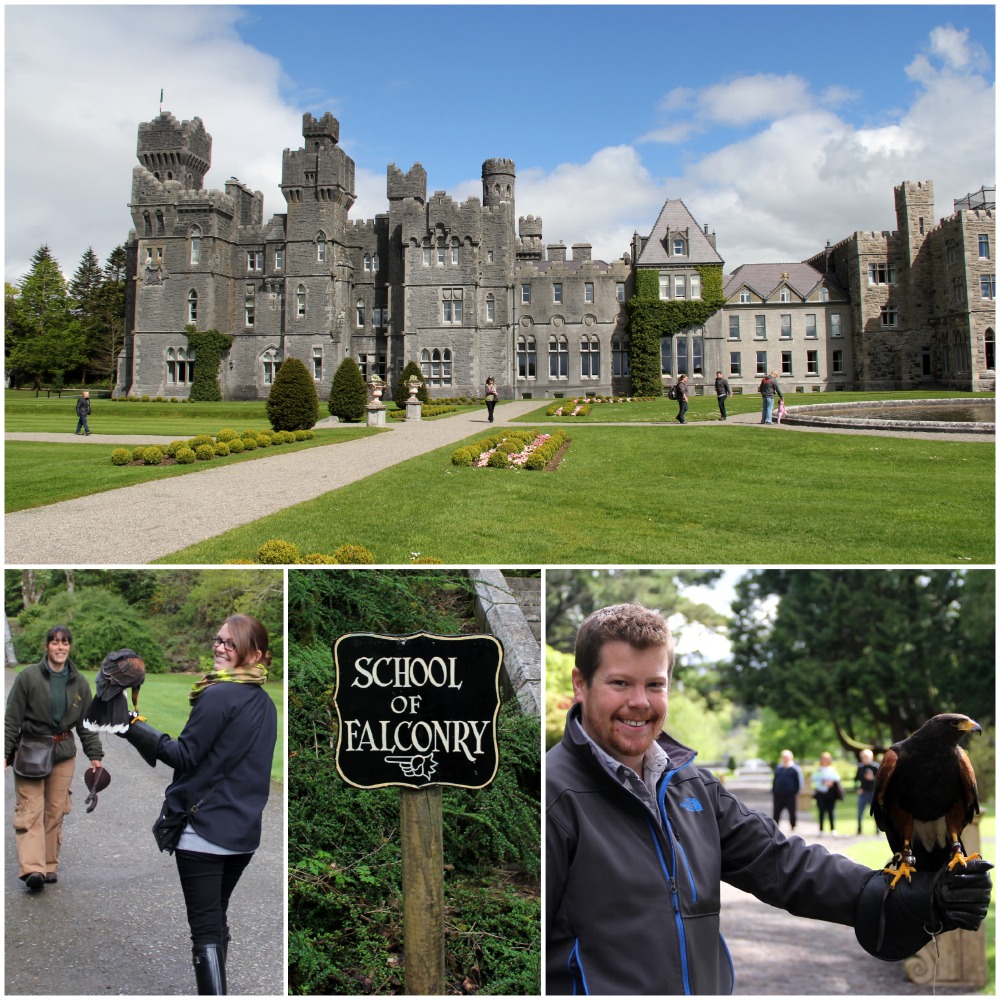 This ended up being our very favorite day of the trip. It was one of the coolest things we've done to date, so I can't give away all my secrets just yet, now can I?? We lunched at the castle and then after, we made our way back to Galway. There, we enjoyed afternoon tea, shopping, and a few more pints at the local pubs.
Day 7 // Clonmacnoise & Dublin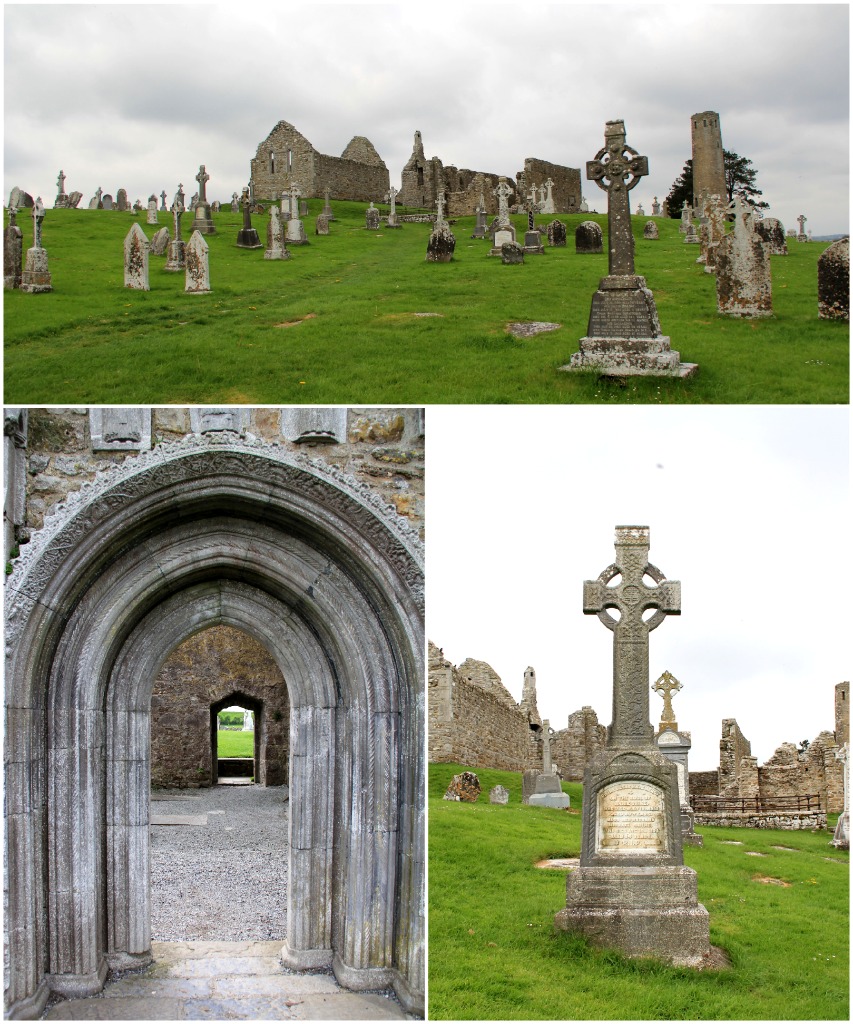 We faced yet another early morning, this time to get us from Galway back to Dublin. Budget's social media team (who was amazing, by the way) advised that we make a pitstop at Clonmacnoise. It's pretty much everything you picture Irish ruins to be, especially since the sky was feeling particularly angsty upon our arrival. We strolled the grounds, hopped back in the car, and prepared for our return to Dublin!
We spent our final night at the Doyle Collection's Croke Park Hotel, which is an ideal distance between the heart of Dublin and the airport. This was necessary, as the hubs and I had a 6 am flight back to our little abode in the French countryside.
So! How did we fare with this itinerary? Pretty well, I'd say. I really wish we could have fit in Dingle or the Ring of Kerry. Some might say it was a sacrilege that we didn't see these things. However, for being such a small country, Ireland has SO MUCH to see! And with only seven days, we were already walking a fine line between casual roadtrip and mad dash of sightseeing insanity. Unfortunately, some things had to get the axe.
And for those of you plotting your own trips, I solemnly swear to revisit Dublin, Cork & Galway in very near future posts to share a few of our food & drink highlights. Because naturally, when we weren't in the car, we were stuffing our faces.
Stay tuned, my little leprechauns! And tell me: what are the musts we missed?? I ask because this is clearly not our last jaunt around the Emerald Isle. We shall return!
xo,
the romantic
– Thank you to Budget Ireland for offering us a very kind media rate. Thank you also to the Doyle Collection for all of their generosity in Dublin and Cork. All opinions are, as always, my own.
Save