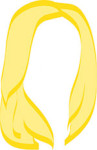 I have to admit, it took me longer than intended to sit down and write this due to the severe post-vacation blues I've been experiencing after returning from my Caribbean getaway. But who can really blame me? Four days in paradise, come and gone so quickly.
Let's go back to the beginning. After what seemed like an endless and bitterly cold winter in New York City, I couldn't have been more ready to escape the city and head somewhere warm.
Cue my knight in shining armor: Frenchman's Reef and Morning Star Marriott Beach Resort. Having never been to St. Thomas, I didn't know what to expect, but I knew it had to be warmer than New York, and that was all I needed. In our island-based research, my fiance and I kept coming across one name over and over: Frenchman's Reef and Morning Star. After what was truthfully, very little deliberation, we set our sites on a long weekend at the beginning of April.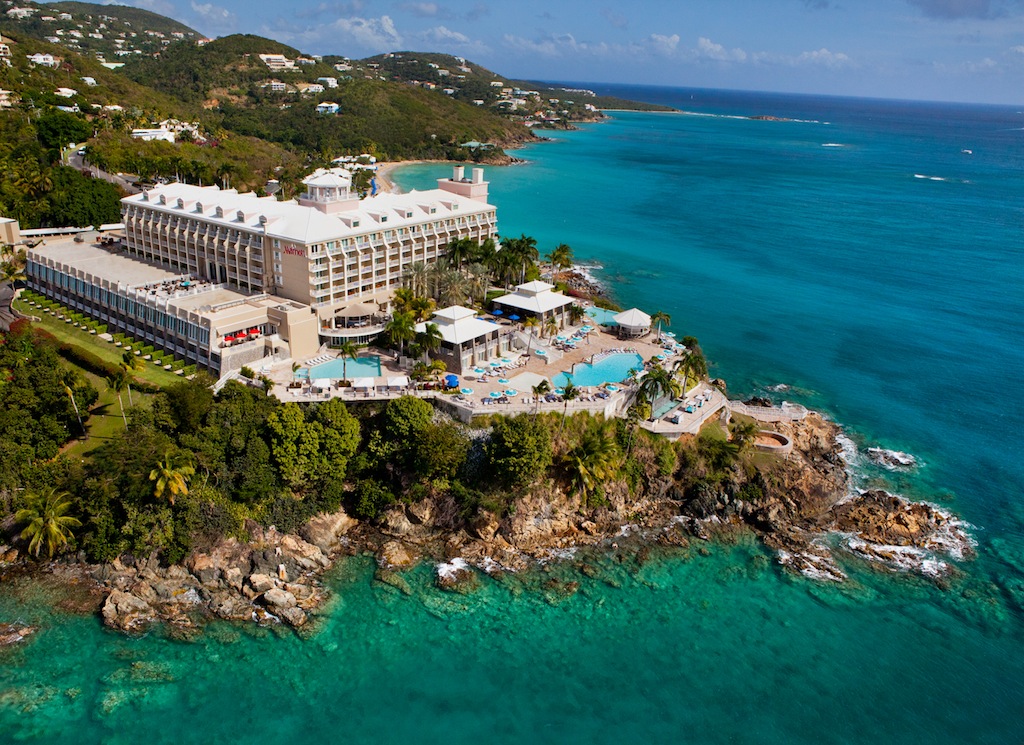 Photo courtesy of Marriott
Frenchman's Reef and Morning Star sits on the opposite side of Charlotte Amalie Harbor on the south side of the island, and it's a quick 25 minute scenic taxi ride from the airport. The location, our taxi driver told us, is the best on the island, offering views of the entire harbor on one side and a quiet beach complete with an endless crystal blue horizon on the other.
We planned to arrive in St. Thomas on the earliest flight available out of New York City, so our room wasn't quite ready when we arrived at the resort in the early afternoon. However, the Marriott team took our bags, pre-registered us for our room, and provided us with a beeper that would notify us when the room was available, giving us the freedom to explore the property and grab lunch at Sunset Grill, one of the resort's many restaurants overlooking the water.
It took approximately one lunch to convince me that Frenchman's Reef and Morning Star was the ultimate paradise for the lazy traveler…
Rum. And more rum.
Obviously, I'm more of a wine girl than liquor. I've never been a huge fan of mixed drinks and almost always prefer a glass of pinot noir over a piña colada. However, when in St. Thomas, do as the Frenchies do. From the moment we stepped off the plane, copious rum options were presented to us. (Quite literally, shots of rum were offered when we arrived at the airport.)
The first thing we did when we sat down for lunch at Sunset Grill was order two tropical rum drinks. And then two more.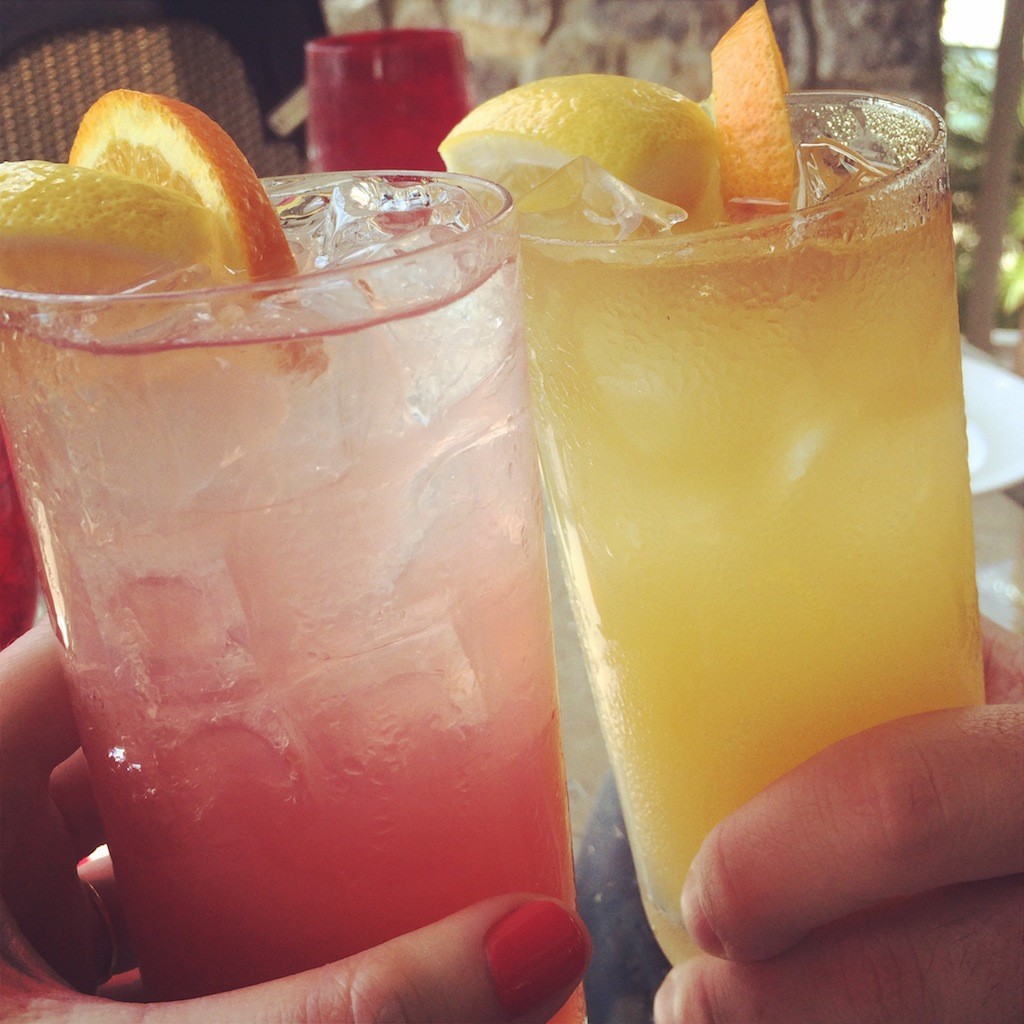 All weekend long we sipped on rum-infused cocktails (some nights more than others) at the many bars, restaurants, and beach and pool-side hotspots that the resort has to offer. Small editor's disclaimer: one of us may have consumed a few too many mojitos during one such outing. NOT NAMING NAMES.
Sweet, Blissful Silence
Truthfully, we could have spent the entire weekend hanging out on the balcony of our room, which overlooked Charlotte Amalie Harbor. Every morning we woke up to complete silence, save the sound of birds and the quiet hum of boats on the water below. As two New Yorkers who are used to sleeping through the sounds of garbage trucks, honking horns, and rowdy bar patrons spilling out on the street at all hours of the night, we couldn't believe how very peaceful it was morning, noon, and night.

Even in the more populated parts of the resort, there were small parts of the property that gave the sense that we were the only people on the island. A "Techcation" zone, built on top of an old gun mount, sits below the main pool and all visitors are required to turn off their electric devices before they walk down. On the other side of the resort, a small wooden walkway winds between the palm trees to a secluded cliff overlooking the water.
The resort is so large and the options so plentiful as to where you spend your time, that nothing was ever overcrowded. There was always a lounge chair to be had and an umbrella to claim, whether on the beach, at one of the pools, or in the restaurants and bars.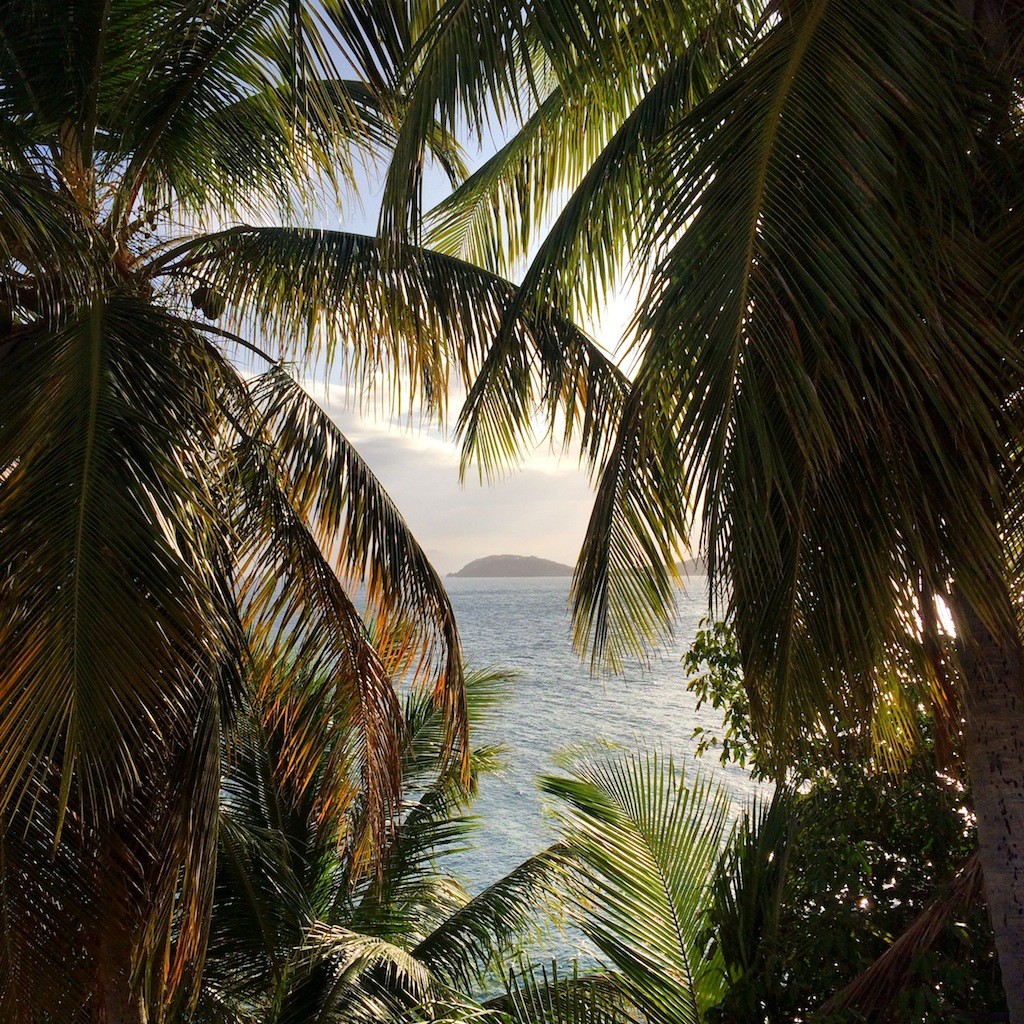 Options, options, options
We may be lazy, but we're not boring. Four days in the same place can get monotonous, no matter how much you like to kick back and relax. Luckily, Frenchman's Reef and Morning Star offers options for all types of travelers, lazy or not.
We spent our first afternoon and evening bouncing from one bar to the next. We started at the drinks-only Rum Bar, which turned out to be the perfect place to begin (and end) our evening, with indoor seating as well as an outdoor terrace overlooking the harbor. Next, we moved to the bar at Sunset Grill, which is situated above the main pool and offers beautiful nighttime views of the heart of the property.
Throughout the weekend, we enjoyed breakfast (and later, evening drinks) at Coco Joe's, the casual beachside restaurant on Morning Star Beach, as well as dinner at Aqua Terra Lounge, a casual indoor option that still boasts spectacular views thanks to floor-to-ceiling windows. We went back to Sunset Grill for lunch specifically for the fish tacos– our favorite dish of the entire trip. We purchased beer, wine, and snacks at Presto Marketplace and enjoyed them from the balcony of our water-view room. On our last day, we walked down to the furthest point of the beach and sipped on tropical cocktails (rum included, obviously) from SandBar.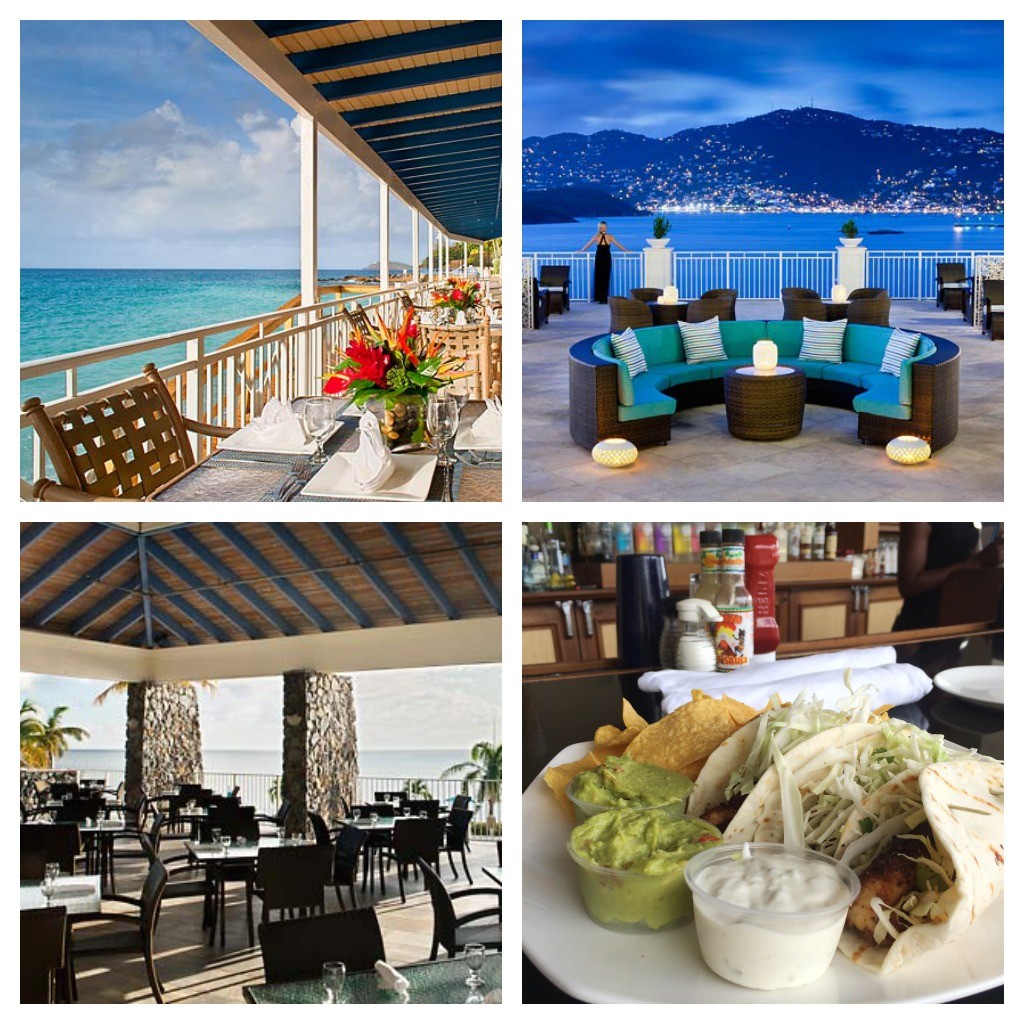 Clockwise from top left: Coco Joe's, Rum Bar, Fish Tacos at Sunset Grill, Sunset Grill
And that's JUST where we spent our time eating and drinking. Though Frenchman's Reef and Morning Star is not an all-inclusive resort, it's entirely possible to go your whole vacation without leaving the property. With a beach that stretches a half mile long, along with three pools and a plethora of wining and dining options, we spent each day and night doing something completely different, all while maintaining our lazy reputation.
Stay tuned on more tales from my lazy piece of paradise. Meanwhile, I'll be going through my pictures whilst curled up in bed crying with a bottle glass of red wine.
xo!
the wino
I was a guest at Frenchman's Reef & Morning Star Marriott Beach Resort during my stay in St. Thomas. The amount of rum consumed in no way affected my review; all opinions are, as always, my own.