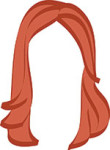 In New York, spending a day imagining you're exploring a new country isn't difficult. The first summer I lived in Manhattan, my apartment was down on Broome Street with Little Italy on one side and Chinatown on the other.  Now, I work around the corner from Eataly and my tri-weekly walk through the Union Square market always transports me to a small town in some far-off place. Most recently, hubs and I have been finding little pieces of Paris all over Manhattan.
1. Laduree – Sure, this one is super obvious. But along with B, we made the trip a few weekends ago and while it doesn't compare to eating macarons in Paris, it was pretty close. The moment we walked through the door, I was transported.
2. Cafe 3 at The Guggenheim – I went to the Guggenheim for the first time ever in September, and though modern art isn't generally my taste (though I do love the Hirshhorn in DC), we loved walking around. Decidedly not Euro feeling, we were surprised when we came across Cafe 3. A tiny little window-side cafe set up on the third level, this cafe was complete with espresso, wine, and little sandwiches.
3. The American Wing, The Metropolitan Museum of Art – Maybe this is another point for Italy in New York, but hubs and I took my parents to the Met a few weeks ago, and something the lampposts and the lighting in this wing makes me feel like I'm sitting in front of the Hotel de Ville.
4. Heavenly Rest Stop, The Church of the Heavenly Rest – Completely randomly, hubs and I were walking home from Central Park when we stumbled across this little cafe. Situated inside an annex of the church with sidewalk seating to boot, the cafe could not have felt more Parisian. Followed by a quick duck into the church itself, and we could have been exploring any side street in Paris.
Other recommendations for finding Paris in New York:
– Relais de Venise L'Entrecôte – Hubs and I stumbled upon one of its Parisian counterparts, and we can't imagine its New York sister could be bad.
– The Paris Theatre – Though I've admittedly never been, with daily showings of French movies, how can this not be the perfect escape?
– D'alsace – The decor, the bar, and the smell of their frites. You'll almost forget you're on the Upper East Side.
bon chance!
xo,
the romantic
– all photos are my own